 Co-located with the Forest Products EXPO in Nashville, Tennessee, Productivity & Efficiency: A Conference By Timber Processing, will be August 24, 2023.
TURNING UP THE VOLUME
Sure, sawmill production expansions are part of it, but really, a facility hitting the next level means overcoming the enhanced challenges of labor, safety, maintenance and even leadership transition. It means creating an overall culture that allows mills to innovate through softer markets and strong ones. This session will cover all the real ways southern yellow pine facilities are making it work.
9:00 a.m.  No One Has A Crystal Ball, But I Might Have Seen It All
Bryant Beadles, General Manager of the Central Division of Canfor Southern Pine
With the lumber business so capital intensive and cyclical, is there ever a point where you can ever stop investing in new equipment or keep profits. In 2015, following a few years of good lumber markets I decided to sell my mill. Equipment wasn't even that expensive as it is now. So what is the transition like. Many of us in independent sawmilling often wonder what it would be like at a corporate mill. In an independent mill, you wear three or four hats. So I can only speak about Canfor, but as a mill manager, it is the same. Canfor operates its mills with the mill manager in control. You are given talented people to help you and usually a senior person to help when asked. Because it is much the same, I have started reaching out to the children of independents and young people with a lot of energy, teaching them the lumber industry from top to bottom. Canfor also relies on the online classes at the British Columbia School of Technology (BCIT) program to help. It is the one-on-one time though that I think gives the new employee the boldness and courage to run a mill and also knowing I am right there. It is the guys and girls that grow up in an independent lumber company that one day maybe in the sawmill and the next day be in shipping.
9:30 a.m.  Balancing Growth Strategy Within A Dynamically Volatile Market
Tommy Stansell, VP Lumber Operations, CLAW Forestry
Tommy Stansell leads the operations and sales team at CLAW forestry services. CLAW currently owns, operates, or manages forestry and forest products assets in four states in the U.S. South. With the goal of being a best-in-class producer of SYP products, Tommy will discuss how the company has chosen a path of growth in these interesting times.
10:00 a.m.  The Westervelt Co.—Building On A Family's Legacy
Cade Warner, Chief Operating Officer, The Westervelt Co.
The Westervelt Co. is a private, family owned land stewardship company that has managed forest resources for generations. With hundreds of thousands of acres of forest currently under management, Westervelt has established itself as a leader in sustainable forestry, responsibly sourced timber products, ecological mitigation services, forest recreation and natural resource conservation.
10:30 a.m.  Saw Filer Training Using Apprenticeship As A Recruiting Strategy
This session will debut a first-of-its-kind saw filer job training program that's integrated with the saw filer registered apprenticeship program. Learn how apprenticeship can support your recruiting and retention needs with support available through industry intermediary, Jobs for the Future (JFF). Once you see this training program, you will want your whole saw shop to take part. A registered apprenticeship is right for your talent development and succession planning strategies.
'CANT' GET ENOUGH…OF THESE PROFILERS
Covering how profiler technology has evolved throughout history, case application studies of SYP mills "doing it differently," and how an SYP mill can maximize productivity at the profiler in specific ways through machine maintenance, knife maintenance or scanning technology.
12:30 p.m.  Then & Now: How Profiling Tech Has Evolved
Shawn Guibergia, President & COO, Real Performance Machinery
How the evolution of profiling has affected SYP production and how modern technology has affected uptime in equipment.
1:00 p.m.  45 Years—Development Of, And Advancements In, Profiling
Bill Craig, U.S. Representative, Linck
Bill Craig will discuss how Linck developed the profiling line that revolutionized sawmilling and how profiling has changed over the four decades of development and improvement. Recent innovations and advancements will also be highlighted.
1:30 p.m.  Unlocking Your Fiber's Value
Tony LaSalata, Product Line Manager-Primary Breakdown, USNR
Unlocking your mill's full potential? How can profiling improve the efficiency and recovery of your operation? From its origin in 1965 through modern solutions, profiling has provided both opportunities and challenges. Learn how to harness this technology in your facility.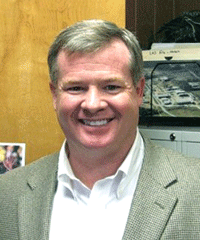 Bryant Beadles
With more than 30 years of experience, Bryant worked in the OSB and particleboard business until moving to the lumber business. He served as Vice-President of Beadles Lumber Co., then President owner of Balfour Lumber Co. in Thomasville, GA. In 2015, Bryant sold his mill to Canfor Southern Pine. Currently, he serves as a General Manager of the Central Division of Canfor Southern Pine while also providing representation for Canfor in the lumber industry. He holds a B.S. in Industrial Engineering Technology from Southern Polytechnic State University and a B.S. in Industrial and Operations Management from Auburn University.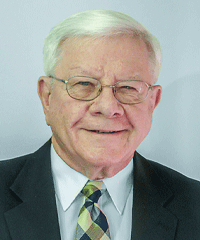 Bill Craig
Bill Craig is U.S. Representative for Linck, the largest European sawmill machinery company. He was Manager of Engineering and Capital Projects for St. Regis Paper Lumber Division and became Director of Capital Projects and Engineering for Champion International's wood products operations after the two companies merged. In 2000, he formed Superior Project Associates and provides consultation and contract services to forest products businesses. He has managed projects for Mid-South Engineering and currently represents Linck. He holds an Aerospace Engineering degree from the Georgia Institute of Technology.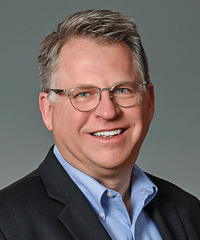 Scott Ellsworth
Scott Ellsworth is the Principal and Owner of Scott Ellsworth Consulting and Sherpa Management Solutions. As a contractor to Jobs for the Future, he works to more fully engage employers in developing and implementing effective apprenticeship programs and driving greater inclusion of all populations in the workforce. Prior to founding Scott Ellsworth Consulting, Ellsworth was the Director of Business Leaders United for Workforce Partnerships (BLU), a Washington DC-based advocacy and education organization. He also has over 25 years of experience in managing a variety of manufacturing firms both large and small, including most recently as VP and General Manager of U.S. Operations for Tipco Punch in Hamilton, Oh. Ellsworth holds a B.S. in Industrial Engineering from the University of Louisville and an MBA from LSU-Shreveport.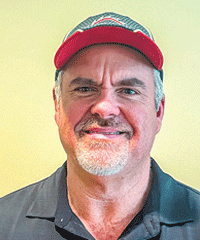 Shawn Guibergia
Shawn Guibergia, is a mechanical engineer with over 20 years' experience in equipment design. Guibergia currently serves as President and COO of Real Performance Machinery.
Tony LaSalata
Tony LaSalata is currently the Product Line Manager-Primary Breakdown at USNR.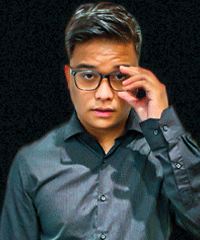 Paolo Morales
Paolo Morales, USN (Ret.), is a decorated Navy veteran who carved out a distinctive career as a Machinist Mate, showcasing technical prowess in steam propulsion, gas turbine and diesel plant operations. An award-winning Master Training Specialist, he facilitated training in areas as diverse as propulsion, lubrication, bearings, valve maintenance, fuels, quality assurance, high-risk firefighting and high-risk damage control.
In his current role at Reliability Solutions, Paolo Morales has transitioned his rich skill set to corporate applications, serving as a Precision Maintenance and Reliability Improvement Instructional Facilitator and Product Development Manager. As a speaker, he synthesizes the breadth of his experiences to deliver illuminating presentations, filled with technical wisdom, leadership insights, and memorable stories from his distinguished career.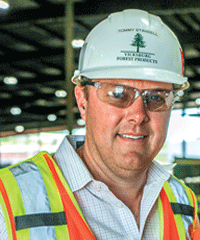 Tommy Stansell
Born and raised in Dallas, Tex., Tommy Stansell attended both SMU and Texas A&M, getting an undergraduate degree in Economics and Finance from SMU, and a master's in real estate from Texas A&M. In 2010, Stansell and his wife Laura, moved from Dallas to Jackson, Miss—his first foray into the sawmill business. Stansell has held a variety of positions for CLAW Forestry in both operations and sales. Stansell has partnership interest in each of the mills owned and operated by CLAW Forestry and its subsidaries. He and wife Laura have four children. They are active in their local community and enjoy spending time as a family in Orange Beach, Ala.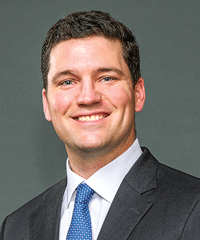 Cade Warner
Cade Warner, CFA, CAIA, is Chief Operating Officer for The Westervelt Co., where he has held numerous roles including Chief Sustainability Officer, responsible for leading sustainability efforts across the nearly 140-year-old land stewardship company. He will become President and CEO in January 2024, and will assume leadership of the company with a firm focus on continuing the legacy of quality and natural resource management.
Co-located with the Forest Products Machinery & Equipment Exposition (EXPO 2021) in Atlanta, Georgia.
Co-located with the Timber Processing & Energy Expo in Portland, Oregon.