Lucidyne Transverse Scanner
Microtec's recent acquisition of Lucidyne creates a significant global lumber scanning portfolio. Microtec has demonstrated success across a range of scanning solutions and Lucidyne's GradeScan is a gold standard for lineal scanning.
Lucidyne now offers a transverse scanning solution to North America, using Microtec's scanning technology and Lucidyne's deep learning software platform. Using the Goldeneye 900 series at its core, the new Lucidyne 900 will deliver unparalleled grading solutions to transverse applications in planer mills, sawmill and stud mills.
The Lucidyne 900 will be sold, installed and maintained from Lucidyne's U.S. headquarters in Corvallis, Ore.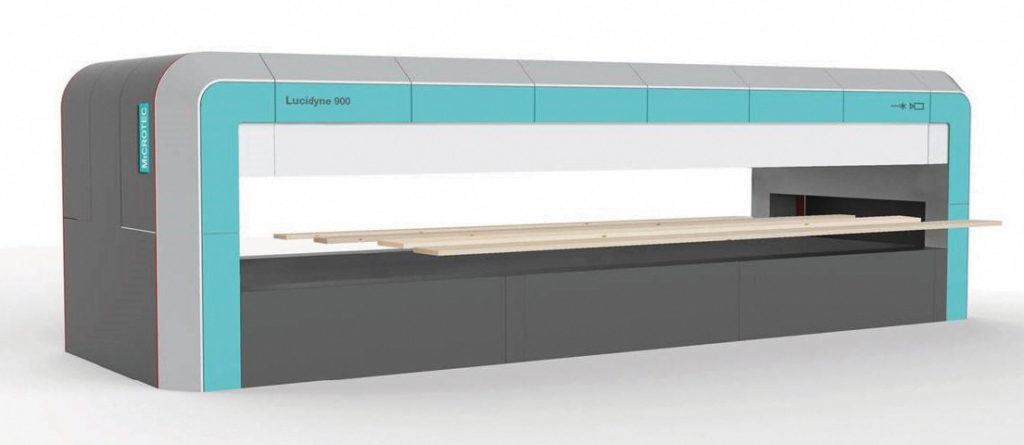 As the Microtec and Lucidyne teams continue to combine their technologies, additional Microtec scanners will be added to the Lucidyne product line.
Frank Jost, CEO of Microtec, states, "Together we will continue to invest in R&D to develop and implement leading edge scanning solutions for the North American market."
Visit lucidyne.com.
RELATED ARTICLES
Microtec Announces Branding Strategy
Lucidyne Adds Trammel To Sales Team
Microtec Purchases Lucidyne Technologies
U.S. housing starts dipped slightly in September to a seasonally adjusted rate of 1.555 million, down 1.6% from August, but 7.4% above September 2020, according to the U.S. Census Bureau and U.S. Dept. of Housing and Urban Development monthly…
The monthly Timber Processing Industry Newsletter reaches over 4,000 mill owners and supervisors.
Timber Processing is delivered 10 times per year to subscribers who represent sawmill ownership, management and supervisory personnel and corporate executives. Subscriptions are FREE to qualified individuals.
Complete the online form so we can direct you to the appropriate Sales Representative.