Lucidyne Adds Trammel To Sales Team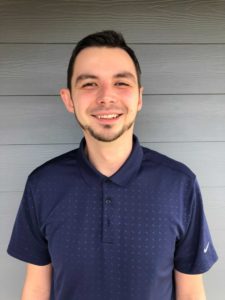 Lucidyne announced the addition of Taylor Trammel to its sales team as Sales Representative focusing on the West Coast region. Trammel joined Lucidyne in 2018 as a grading support specialist, working directly with customers on using Lucidyne's system technology and grading optimization.
Trammel has extensive experience working in sawmill and planer mills, having held internships in both quality control and safety procedures at Hampton Lumber and Roseburg Forest Products. In conjunction, Trammel studied Wood Science and Business at Oregon State University.
Trammel is based in Lucidyne's headquarters in Corvallis, Ore. and will be traveling extensively throughout the region.
RELATED ARTICLES
Microtec Announces Branding Strategy
Microtec Purchases Lucidyne Technologies
Corvallis, Ore.-based Lucidyne Technologies, which was purchased in 2020 by Microtec, is now named Microtec Corvallis as Microtec finalizes its branding integration plans. Last year, following its acquisitions of Finscan and Woodeye, Microtec rebranded Finscan as Microtec Espoo and Woodeye as…
U.S. softwood lumbermen are not as bullish about their lumber business situation as they were a year ago, but they're still upbeat and capital expenditure projects are in full force, according to Timber Processing's annual 2022 U.S. Sawmill Operations & Capital Expenditures Survey…
U.S. single-family housing starts in April dipped 7.3% from March to a seasonally adjusted rate of 1.1 million, but multi-family starts (five units or more) shot up 16.8% over March to 612,000, according to the U.S. Census Bureau and U.S. Dept. of Housing and Urban Development monthly new…
The monthly Timber Processing Industry Newsletter reaches over 4,000 mill owners and supervisors.
Timber Processing is delivered 10 times per year to subscribers who represent sawmill ownership, management and supervisory personnel and corporate executives. Subscriptions are FREE to qualified individuals.
Complete the online form so we can direct you to the appropriate Sales Representative.