Lucidyne Adds Trammel To Sales Team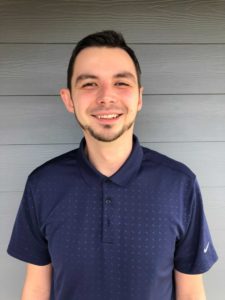 Lucidyne announced the addition of Taylor Trammel to its sales team as Sales Representative focusing on the West Coast region. Trammel joined Lucidyne in 2018 as a grading support specialist, working directly with customers on using Lucidyne's system technology and grading optimization.
Trammel has extensive experience working in sawmill and planer mills, having held internships in both quality control and safety procedures at Hampton Lumber and Roseburg Forest Products. In conjunction, Trammel studied Wood Science and Business at Oregon State University.
Trammel is based in Lucidyne's headquarters in Corvallis, Ore. and will be traveling extensively throughout the region.
RELATED ARTICLES
Microtec Purchases Lucidyne Technologies
Weyerhaeuser is purchasing 69,200 acres of high-quality Alabama timberlands from Soterra, a subsidiary of Greif, Inc., for $149 million. The acquisition comprises highly productive timberlands in southwest Alabama, 100 miles north of Mobile…
Utilizing major cogeneration residual, Humboldt Sawmill in Scotia, Calif. has obtained a European Biochar Certificate, the first U.S. based company to do so. Through the production of biochar, a byproduct of its Scotia, California cogeneration plant, Humboldt Sawmill is providing a sustainable product that can be added to soils by farmers and other landowners to aid in…
Interfor is acquiring the WestRock sawmill in Summerville, SC for US$59 million. The Summerville mill produced 125MMBF in 2020. A new permit was received in 2020 that allows for the production of up to 200MMBF and Interfor has identified a number of operational and capital investment initiatives to optimize and…
The monthly Timber Processing Industry Newsletter reaches over 4,000 mill owners and supervisors.
Timber Processing is delivered 10 times per year to subscribers who represent sawmill ownership, management and supervisory personnel and corporate executives. Subscriptions are FREE to qualified individuals.
Complete the online form so we can direct you to the appropriate Sales Representative.