Filled With Action On Many Fronts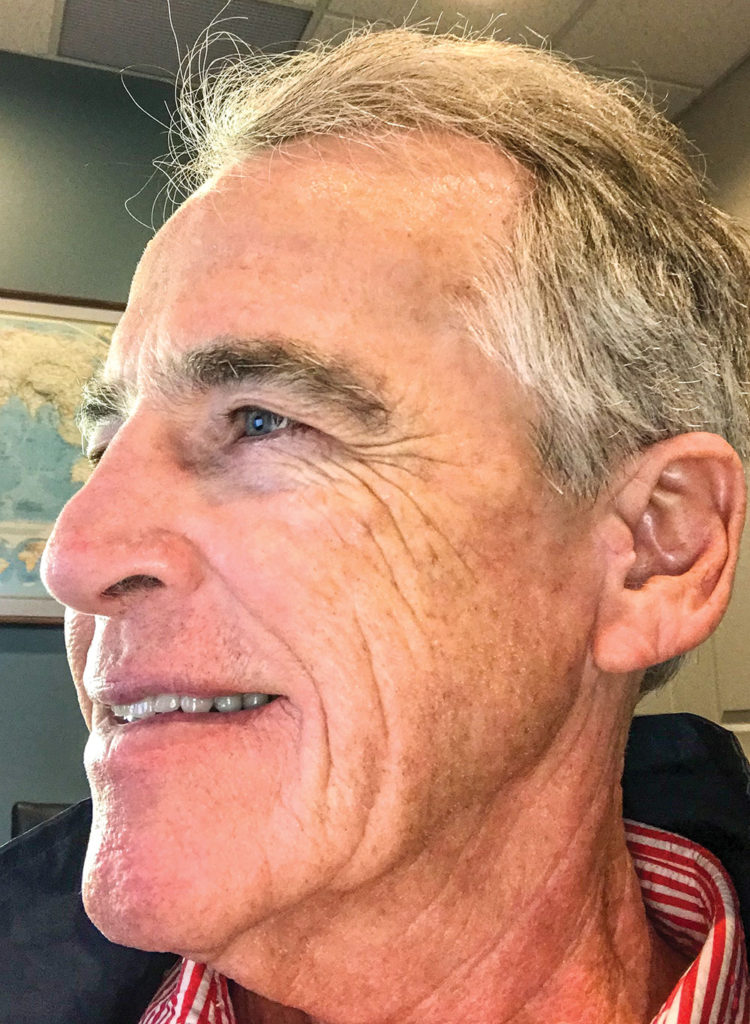 2022 left us with softened lumber prices, declining housing starts, and rising interest rates. Nobody was complaining too loudly, given the astronomical surge in lumber prices in the spring of 2022 that everyone enjoyed, and the corresponding surge in housing starts. There remained activity in the building markets at year's end, but there was shuffling around with lumber production curtailments, while new greenfield or recently upgraded mills became anxious to see what they could do. You might say it was a mixed bag of goods heading into the new year.
Before we totally bid 2022 adieu, here were some developments as covered in the pages of this magazine:
—Timber Processing named Eric Schooler, CEO of Collins, as its 34th annual Person of the Year.
—North Carolina lumberman J. Wilson Jones, Jr. died at age 87.
—Canfor purchased Millar Western Forest Products.
—Neiman named Steve Henson as CEO.
—Spencer Forest Products began construction of a sawmill near Forks, Wash.
—Southern Forest Products Assn. announced it was moving its sawmill expo from Atlanta to Nashville in 2023.
—Sierra Pacific Industries named Todd Payne as president and GM.
—Oregon-based Freres Lumber celebrated its 100th year.
—Claw Forestry Services announced it was building a southern yellow pine sawmill in Gloster, Miss.
—85% of U.S. softwood lumbermen responding to TP's annual Sawmill Operations & Capital Expenditure Survey in April forecasted their business situation for 2022-2023 as excellent or good, as did 75% of U.S. hardwood lumbermen.
—Canfor continued with construction of a SYP sawmill in DeRidder, La.
—George Weyerhaeuser Sr., who served as president and CEO of his greatgrandfather's namesake company, died at age 95.
—BID Group purchased Smith Sawmill Service.
—PalletOne, Inc. purchased 50% of Dempsey Wood Products.
—Paper Excellence purchased Montreal-based Resolute Forest Products.
—Teal Jones Group continued construction of a SYP sawmill near Plain Dealing, La.
—USNR acquired Timber Automation.
—Canfor announced plans to build a SYP sawmill north of Mobile, Ala.
—Tahoe Forest Products began building a sawmill near Carson City, Nev.
—Wood Fiber Group changed its name to Burton Mill Solutions.
—Hancock Lumber acquired Madison Lumber of Madison, NH.
—Western Forest Products named Steven Hofer as president and CEO.
—After cancellation in 2020 due to the pandemic, Timber Processing & Energy Expo returned to Portland, Ore. and drew more than 1,200 non-exhibitor attendees from more than 110 wood products producer companies, while showcasing 170 equipment exhibitors manned by 900 of their representatives.
—Roseburg continued construction of a SYP sawmill in Weldon, NC.
Meanwhile during 2022, Timber Processing editors again took to the field and visited: Pyramid Mountain Lumber, Seely Lake, Mont.; Pleasant River Lumber, Dover-Foxcroft, Maine; Mt. Hood Forest Products, Odell, Ore.; Vicksburg Forest Products, Vicksburg, Miss.; Georgia-Pacific, Diboll, Texas; Biewer Lumber, Winona, Miss.; Roseburg, Dillard, Ore.; Neiman, Gilchrist, Ore.; Price Sawmill, Piedmont, Mo.; Tri-State Lumber, Fulton, Miss.
WWPA is now seeking nominations for its 2024 Master Lumberman honors, to be presented at the WWPA Annual Meeting, April 15, 2024. Master Lumberman is the industry's highest career achievement recognition for lumber manufacturing and quality control employees working in Western sawmills…
The monthly Timber Processing Industry Newsletter reaches over 4,000 mill owners and supervisors.
Timber Processing is delivered 10 times per year to subscribers who represent sawmill ownership, management and supervisory personnel and corporate executives. Subscriptions are FREE to qualified individuals.
Complete the online form so we can direct you to the appropriate Sales Representative.