UFP Industries Acquires 50% Stake In Dempsey Wood Products
UFP Industries has announced that its affiliate, PalletOne, Inc., has acquired a 50% equity stake in South Carolina sawmill company, Dempsey Wood Products, LLC. The purchase agreement includes options for PalletOne to purchase the remaining 50% of Dempsey after three years.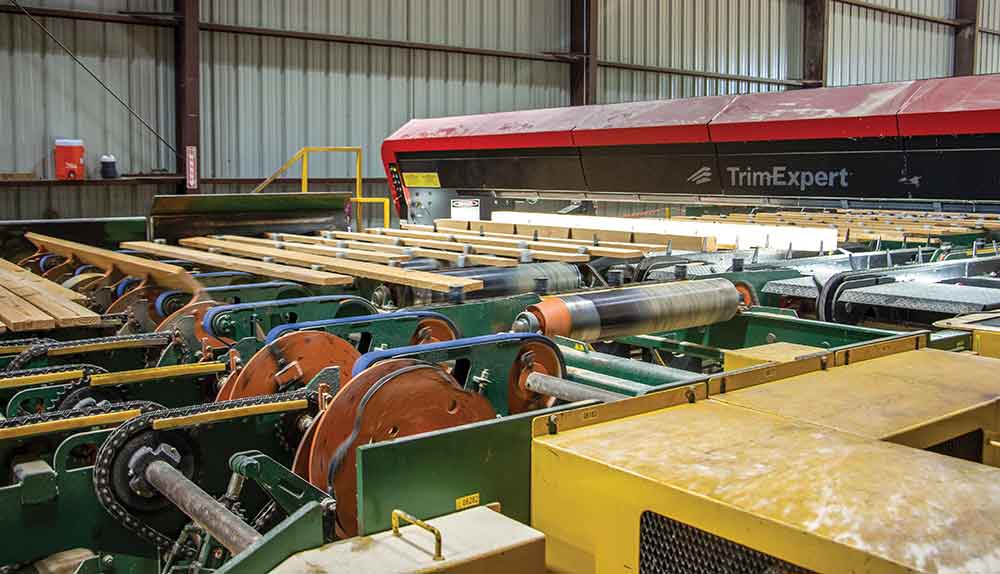 Founded in 1988 by Ronald Dempsey, Dempsey Wood Products produces kiln-dried lumber, pallet lumber, and other industrial wood products from a single location in Orangeburg, South Carolina. Dempsey had 2021 sales of $68.9 million, and its management team, including Ronald Dempsey and his son, Parker, will continue in management roles.
The industrial lumber that Dempsey produces is a key product for pallet operations and has been in short supply as larger mills produce less of this type of lumber. PalletOne's investment in Dempsey helps it secure and grow a critical long-term supply source. In 2021, five of Dempsey's 10 largest customers were UFP affiliates, and nearly 40 other UFP locations could be served by Dempsey.
"Having supplied UFP companies for many years, we're proud to join forces and contribute to their future growth plans," comments Parker Dempsey. "Together we can expand our capacity and industrial offerings. This gives our company and our employees exciting new growth opportunities."
Every year, millions of workers get injured on the job, and a significant number of reported occupational injuries are hand related. But some of the best companies have managed to reduce hand injuries by 50, even 90 percent. How?
Brad Thorlakson, President and CEO of Tolko Industries, has announced that Pino Pucci, Vice President of Sales, Marketing and Logistics will assume a newly created interim role as Tolko's Chief Operating Officer. "This role has been created to support our succession planning process, as Pino will eventually succeed me as President & CEO," Thorlakson says. "Pino's proven leadership experience, significant focus on people and…
Article by Jessica Johnson, Senior Editor, Timber Processing September 2023 – Unlike my dear old boss Rich Donnell, I did not grow up in Nashville. When the Southern Forest Products Assn. announced the move from my beloved hometown of Atlanta, Ga. for its Forest Products Machinery & Equipment EXPO…
The monthly Timber Processing Industry Newsletter reaches over 4,000 mill owners and supervisors.
Timber Processing is delivered 10 times per year to subscribers who represent sawmill ownership, management and supervisory personnel and corporate executives. Subscriptions are FREE to qualified individuals.
Complete the online form so we can direct you to the appropriate Sales Representative.