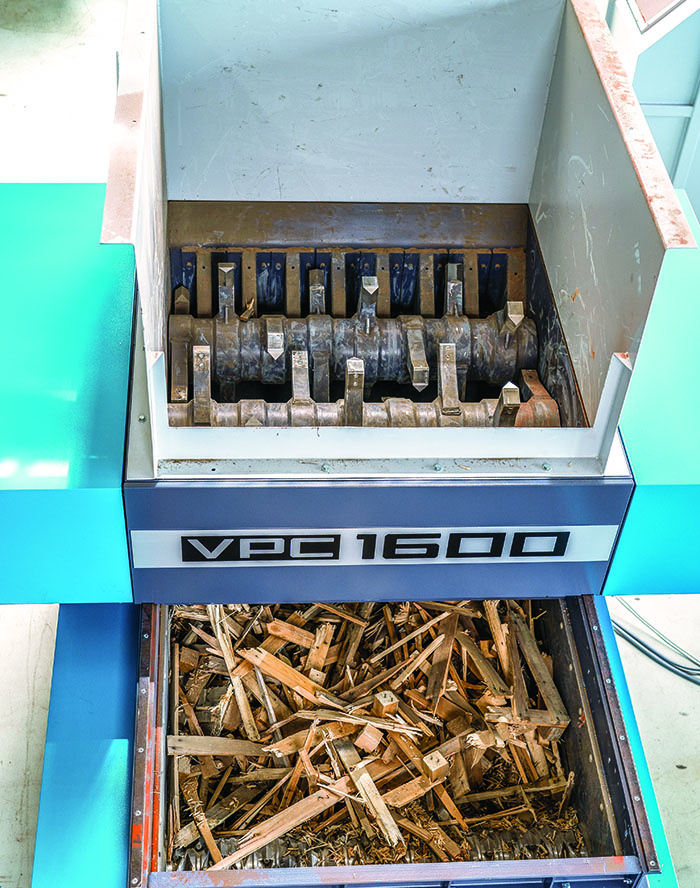 Bulky wood waste such as crates, pallets and cable reels can now be efficiently pre-processed with Vecoplan's VPC Pre-Crusher machine. The VPC is designed to be paired with any Vecoplan shredder to increase output by 50–200%. Outfitted with two rotors that will crush wood within seconds, the VPC eliminates the bottleneck in your grinding operation that large items can cause.
As with many Vecoplan machines, lots of power in a small footprint delivers. The VPC features:
two conventional geared motored drives with frequency converters
two 15 HP drive motors
two independent, reversible rotors, each with 16 crusher arms
two 8 counter breakers
a footprint of 75 in. L x 123 in. W x 32 in. H.
Hampton Lumber has announced that Randy Schillinger will join Hampton Lumber & Family Forests as its new CEO, effective June 26, 2023, taking over for Steve Zika who has served as CEO of Hampton since 2003 and announced his retirement earlier this year. Schillinger has over 25 years of experience in the Pacific Northwest wood products industry. He began his career with…
As leading forklift manufacturer Combilift continues its 25 years in business celebrations with the launch of another new model truck, this time at Ligna, the international timber and woodworking show, held in Hanover. The new Combi-CB70E is a further addition to Combilift's ever growing range of electric models which offers powerful performance, extensive…
Housing starts across the U.S. increased in April 2.2% to 1.4 million according the U.S. Census Bureau and U.S. Department of Housing and Urban Development, New Residential Construction report released May 17. Notably, this is 22.3% lower than April 2022's 1.8 million. Single-family home construction increased 1.6% to its highest level so far in 2023. Starts of apartment…
The monthly Timber Processing Industry Newsletter reaches over 4,000 mill owners and supervisors.
Timber Processing is delivered 10 times per year to subscribers who represent sawmill ownership, management and supervisory personnel and corporate executives. Subscriptions are FREE to qualified individuals.
Complete the online form so we can direct you to the appropriate Sales Representative.