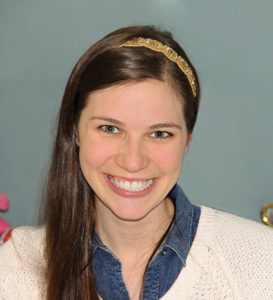 Article by Jessica Johnson, Senior Associate Editor, Timber Processing May 2020
I'm what you would call "that girl." You know the type – the ones that are perpetually chatty; the ones that are happy; the extroverted extroverts. I smile a lot. Around Timber Processing's world we call me "Poppy." You need someone with exuberance? I'm your girl.
But it's hard to be Poppy right now. It's hard to be chatty because well, the world around us has changed, and I for one was not meant to be a kindergarten teacher while also being a sawmill reporter; but here we are. For hilarious context, yesterday while making changes to a story on my laptop I was colored on with sidewalk chalk.
It is the blessing of being in an essential industry that helps to create shelter, for which we, our magazines, can provide a means of communication. It is still a very weird time. How weird? Editor-in-Chief Rich Donnell, as he works from home, has grown a beard and taken to calling himself Robert E. Lee. I think we're good to say it's a weird time.
I am grateful that everyone I've talked to in the industry is healthy and operating, if not at a normal pace at least somewhere in the ballpark. Some places are feeling more of the pinch than others and a lot of it has to do with how they perceive lumber prices on their newly altered methods of operation.
As we enter month two of "The Virus," we at TP wondered how we should handle it – should we continue to discuss or should we brush it under the rug? Then I started working on the Teal-Jones story for the cover of this issue. I started really digging deep into my conversation with Dan Anderson from a few months ago. And all he did was talk about the people at the mill and the pride they had in the changes and investments Teal-Jones has made to a mill in the middle of nowhere Oklahoma. Listening to that tape I remembered how important my function, Timber Processing's function, is in this industry. We put out positivity. We are Poppy. We celebrate machinery purchases and employee safety awards. We run photos of sawmill projects, big and small, coast-to-coast so everyone can be connected. Now more than ever those connections are important.
Don't forget about TP when you're having your socially distant recognition lunches for employee longevity or safety. The camera in everyone's pocket shoots photos usually in high enough resolution for our magazine – and I know there are projects being done here and there that should be celebrated in our pages. Stand your employees around a newly started up sawmill line or machine and send us a photo.
We're going to stay the course for the duration, just like the mills are. We're going to keep putting mills on the cover. Everyone's spirits need a lift and there are good stories still to be told. My hope is mills will continue to work with us in some manner to keep those stories and photos coming. We're all in this together after all – at least that's what I keep telling myself as I attempt to oversee kindergarten math when I'd much rather be walking up a catwalk to check out a new curve-sawing gang.
Preservationist groups and timber industry interests have filed lawsuits against the U.S. Fish & Wildlife Service over developments concerning critical habitat acreage…
Cleereman Industries and Cleereman Controls recently installed a new Cleereman LP-42 linear carriage with Cleereman optimized carriage controls and a…
Neiman Begins Upgrade Program At Gilchrist – Neiman Enterprises is upgrading operations as it restarts the Gilchrist Forest Products sawmill in Gilchrist, Ore. that Neiman…
The monthly Timber Processing Industry Newsletter reaches over 4,000 mill owners and supervisors.
Timber Processing is delivered 10 times per year to subscribers who represent sawmill ownership, management and supervisory personnel and corporate executives. Subscriptions are FREE to qualified individuals.
Complete the online form so we can direct you to the appropriate Sales Representative.