New Cleereman Optimized Edger Hits The Mark
Cleereman Industries/Cleereman Controls, which introduced their edger line in the spring of 2021, reports the installation of seven edgers and has sold more than 30.
Jay Glime of G&G Lumber in Florence, Wis. and Jon Ritcher of Shamco Lumber in Iron River, Mich. both replaced existing manual edgers with Cleereman optimized edgers. Both of these mills average more than 40MBF per day with Cleereman optimized carriage lines.
Both G&G Lumber and Shamco Lumber are reporting huge increase in yield with Cleereman's new optimized edger and say the machine will pay for itself in yield savings alone. According to both operations, you can stand by the chipper and just watch how much less waste is going into it since installing the optimized edger.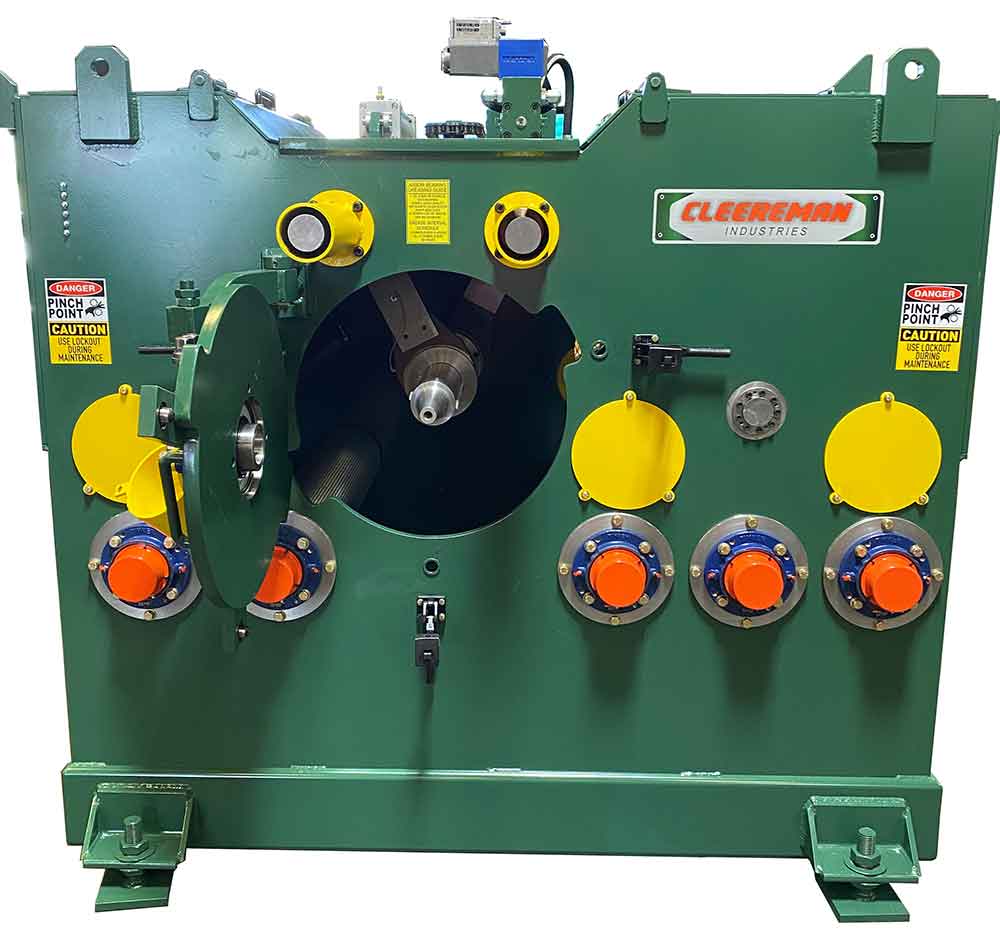 Cleereman displayed its three-saw optimized edger completely set up with infeed and outfeed at the Richmond Expo this past May. The reception on the new edger has been incredible with more than 30 sold in just 15 months, according to Cleereman Vice President Paul Cleereman. Adding, "We offer the board edger line in both two and three saw models with or without combination gang side option. Our edgers can be manual with setworks or fully optimized. All our edgers come with Cleereman Controls. This is different than some of the other manufactures that use a different controls company to control and optimize their edger lines. Our customers can call one place for troubleshooting or parts and service for their edger."
Cleereman Controls has sold more than 167 different systems since coming to market in 2019. Cleereman Controls offers optimized carriage and edger lines along with debarker, trimmer, and stave controls.
Cleereman says its carriage and edger optimized lines are seeing 8%-10% gains in yield versus non-optimized lines.
WWPA is now seeking nominations for its 2024 Master Lumberman honors, to be presented at the WWPA Annual Meeting, April 15, 2024. Master Lumberman is the industry's highest career achievement recognition for lumber manufacturing and quality control employees working in Western sawmills…
U.S. housing starts in October increased 2% from September to a seasonally adjusted rate of 1.372 million, according to the U.S. Census Bureau and U.S. Dept. of Housing and Urban Development monthly new residential construction report…
MDI has done it again and broken the boundaries of what even they thought was possible. Enter: the TWA5000-X Transverse Scanner metal detector. This system is capable of scanning up to 24 ft. boards in a transverse orientation and it effectively accommodates the most efficient…
The monthly Timber Processing Industry Newsletter reaches over 4,000 mill owners and supervisors.
Timber Processing is delivered 10 times per year to subscribers who represent sawmill ownership, management and supervisory personnel and corporate executives. Subscriptions are FREE to qualified individuals.
Complete the online form so we can direct you to the appropriate Sales Representative.