New Cleereman Optimized Edger Hits The Mark
Cleereman Industries/Cleereman Controls, which introduced their edger line in the spring of 2021, reports the installation of seven edgers and has sold more than 30.
Jay Glime of G&G Lumber in Florence, Wis. and Jon Ritcher of Shamco Lumber in Iron River, Mich. both replaced existing manual edgers with Cleereman optimized edgers. Both of these mills average more than 40MBF per day with Cleereman optimized carriage lines.
Both G&G Lumber and Shamco Lumber are reporting huge increase in yield with Cleereman's new optimized edger and say the machine will pay for itself in yield savings alone. According to both operations, you can stand by the chipper and just watch how much less waste is going into it since installing the optimized edger.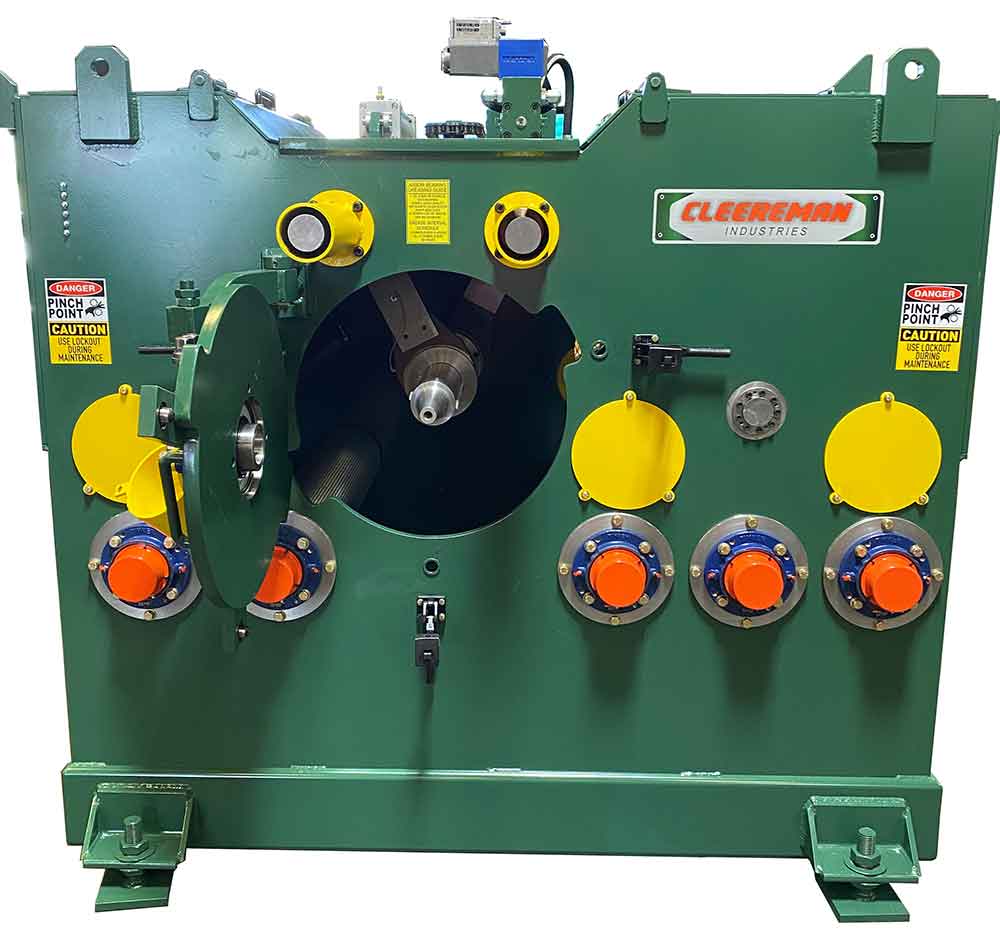 Cleereman displayed its three-saw optimized edger completely set up with infeed and outfeed at the Richmond Expo this past May. The reception on the new edger has been incredible with more than 30 sold in just 15 months, according to Cleereman Vice President Paul Cleereman. Adding, "We offer the board edger line in both two and three saw models with or without combination gang side option. Our edgers can be manual with setworks or fully optimized. All our edgers come with Cleereman Controls. This is different than some of the other manufactures that use a different controls company to control and optimize their edger lines. Our customers can call one place for troubleshooting or parts and service for their edger."
Cleereman Controls has sold more than 167 different systems since coming to market in 2019. Cleereman Controls offers optimized carriage and edger lines along with debarker, trimmer, and stave controls.
Cleereman says its carriage and edger optimized lines are seeing 8%-10% gains in yield versus non-optimized lines.
Softwood lumber is one of the three largest construction input cost reductions year-over-year from December 2021 to December 2022, according to a recent ConstructionDive market report. Citing Producer Price Index data from December 2022, the report noted that overall…
The Red Rock Biofuels project in southern Oregon appears headed for foreclosure according to notices published in the Lake County Examiner newspaper in late December after the company failed to make principal and interest payments on some $300 million in debt. The notice set a February 4 payment…
Opticom Technologies, a leader in industrial video monitoring solutions, is celebrating 50 years in business. The company, founded in 1973, has evolved to continue offering innovative products as video monitoring technology has advanced. "It's unique for a video monitoring company to have 50 years of history under its belt," comments Opticom Global…
The monthly Timber Processing Industry Newsletter reaches over 4,000 mill owners and supervisors.
Timber Processing is delivered 10 times per year to subscribers who represent sawmill ownership, management and supervisory personnel and corporate executives. Subscriptions are FREE to qualified individuals.
Complete the online form so we can direct you to the appropriate Sales Representative.