Justin Price Becomes 75th FPS President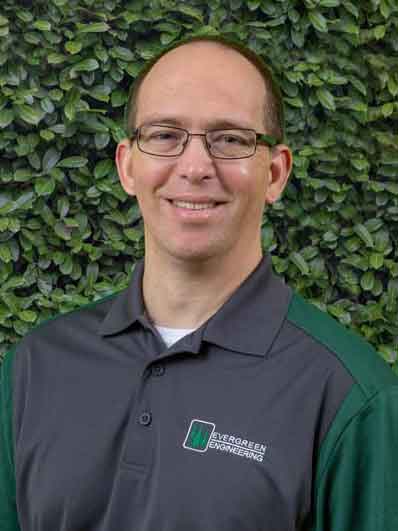 Evergreen Engineering co-CEO Justin Price will serve as president of the Forest Products Society for the 2022-23 term. Price takes over from Terry Liles, Director of Raw Materials for Huber Engineered Woods.
Price, who has been a principal owner of Evergreen since 2012, has spent his career specializing in engineering for the wood products, renewable power generation, and chemical industries. Before becoming co-CEO, he led Evergreen's Major Projects Div. and functioned as the owner's engineer for a major wood pellet producer as they designed and procured financing for export-scale wood pelletizing facilities in the U.S. Southeast.
Evergreen is an engineering consulting company with offices in Eugene, Ore.; Atlanta, Ga.; and Everett, Wash.
Prior to joining Evergreen, Price was the Northwest Regional Engineering Manager for a privately held wood products company where he evaluated, designed and executed manufacturing process upgrades at multiple operating facilities.
A 2013 participant of the NREL Executive Leadership Institute, Price holds a patent for the design of a wood chip screening machine with a stepped deck.
Price's father, Eddie Price, served as the organization's president in 1996-97. More information on the Forest Products Society can be found at forestprod.org.
The Z-Trak2 family ushers in a new era of 5GigE 3D profile sensors for high-speed, in-line real-time lumber measurement and inspection.Offering 2,000 points per profile, all Z-Trak2 models are factory calibrated and offered with either blue or red eye safe lasers to suit various surface properties and operating environments. All sensors are housed in IP67 enclosures for harsh environments and come bundled with Teledyne's Sherlock 8 —a point-and-click, rapid application development software package…
Looks like construction of the new Canfor $160 million southern yellow pine sawmill in DeRidder, La. is in motion, according to these photos taken by Senior Editor Jessica Johnson as she was passing through the area in early June on an assignment trip…
The monthly Timber Processing Industry Newsletter reaches over 4,000 mill owners and supervisors.
Timber Processing is delivered 10 times per year to subscribers who represent sawmill ownership, management and supervisory personnel and corporate executives. Subscriptions are FREE to qualified individuals.
Complete the online form so we can direct you to the appropriate Sales Representative.