Hatton-Brown Will Produce Conference During SFPA Expo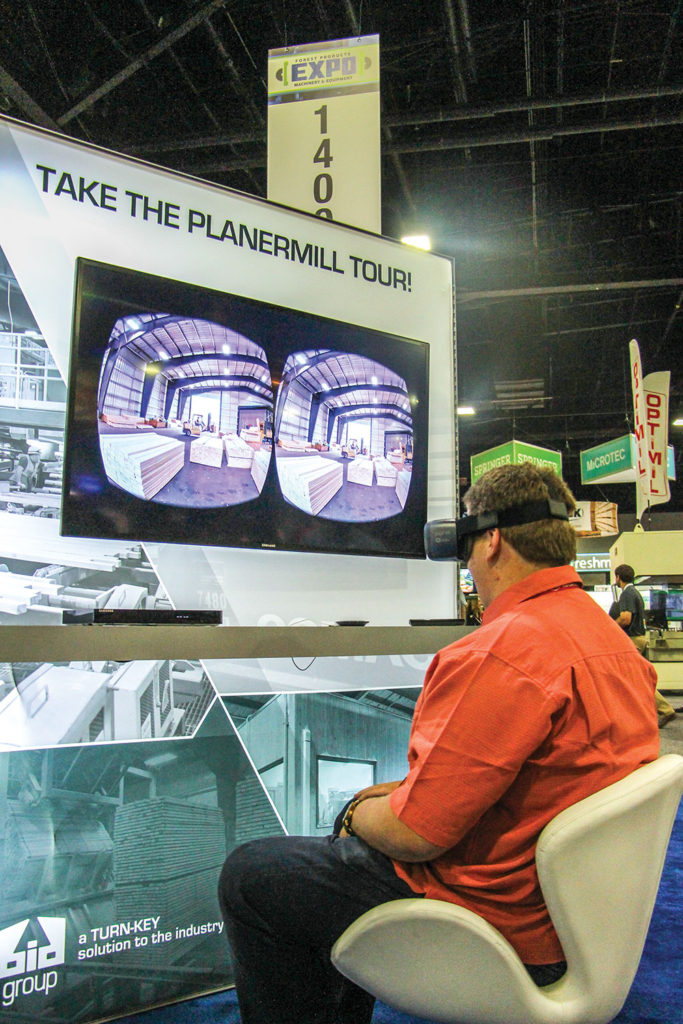 Article appears in Timber Processing October 2020
Southern Forest Products Assn. (SFPA) and Hatton-Brown Publishers, Inc. announce a collaboration on a sawmill conference to be held in conjunction with the Forest Products Machinery & Equipment Exposition scheduled August 11-13, 2021 at the Georgia World Congress Center in Atlanta, Ga. The conference portion of EXPO will take place August 11-12.
The Forest Products Machinery & Equipment Exposition is presented and organized by the Southern Forest Products Assn., a non-profit trade association that represents southern pine products and services. Since 1950, EXPO has provided a space for both hardwood and softwood sawmillers to gather, showcase new technology, network, and learn about the industry's latest products. The conference will offer a variety of speakers and educational sessions as an addition to the EXPO experience.
Hatton-Brown Publishers, Inc. publishes Timber Processing magazine along with several other trade magazines in the forest products sector. An affiliate, Hatton-Brown Expositions, produces the Timber Processing & Energy Expo (TP&EE). Like EXPO, TP&EE is held every other year, with the next one scheduled September 28-30, 2022 in Portland, Ore.
"The addition of a strong conference and seminar schedule will complement our machinery-focused EXPO," comments Eric Gee, SFPA EXPO Show Director. "Hatton-Brown has tremendous experience organizing and producing comprehensive conferences and are always abreast of the newest developments in lumber manufacturing. We are excited to be collaborating with another industry-focused group to offer an unparalleled conference and trade show experience to our attendees."
"SFPA's EXPO in Atlanta has always been one of our favorites. We're excited about putting this conference together and hosting a lineup of expert speakers," comments Rich Donnell, editor-in-chief of Hatton-Brown Publishers, Inc. "Attendees will be able to take home new information and insights that will enhance their sawmill operations. A lot has already transpired since the previous EXPO in 2019 and there will certainly be a lot to talk about."
Donnell adds that the Hatton-Brown editorial staff (the conference committee) will begin addressing the structure of the conference and the subject matter in November. They will also begin soliciting speakers and moderators.
"Meanwhile anybody who is interested in submitting a proposal for a presentation is invited to do so," Donnell says ([email protected]). "We'll also have an important announcement in the near future about a special presentation to be made during the SFPA EXPO in Atlanta."
RELATED ARTICLES
SFPA, Hatton-Brown Join Forces For 2021 Conference
U.S. housing starts dipped slightly in September to a seasonally adjusted rate of 1.555 million, down 1.6% from August, but 7.4% above September 2020, according to the U.S. Census Bureau and U.S. Dept. of Housing and Urban Development monthly…
The monthly Timber Processing Industry Newsletter reaches over 4,000 mill owners and supervisors.
Timber Processing is delivered 10 times per year to subscribers who represent sawmill ownership, management and supervisory personnel and corporate executives. Subscriptions are FREE to qualified individuals.
Complete the online form so we can direct you to the appropriate Sales Representative.