Hampton Lumber Names Schillinger New CEO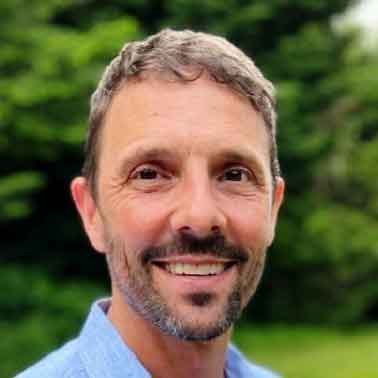 Hampton Lumber named Randy Schillinger as CEO, following the retirement of Steve Zika, who had served as CEO at Hampton since 2003. Zika assumes a position as Vice Chairman of the Hampton Board.
Schillinger has more than 25 years of experience in the Pacific Northwest wood products industry. He began his career with Weyerhaeuser in 1998 where he provided strategic planning and analysis before moving to their Trus Joist engineered wood products (EWP) division, where he worked on sales and operations planning and manufacturing. He joins Hampton from Pacific Woodtech Corp., where he most recently served as Chief Operating Officer. Pacific Woodtech manufactures engineered wood products such as beams, headers and studs.
Schillinger grew up in the forest sector and was raised in Washington's Cowlitz Valley, where Hampton has operated mills since 1999. He received his undergraduate degree from Washington State University and holds an MS in Forest Economics from Oregon State University and an MS in Agricultural Economics from the University of Illinois.
"Randy has demonstrated experience in the Pacific Northwest wood product industry and is well equipped to guide Hampton into the future," says Board Chairman Eric Schooler. "He shares the Hampton family's commitment to continuous improvement, innovation, employee health and wellbeing, and community."
Zika is assisting with the transition. "Over the past two decades, Steve has fostered a culture of continuous improvement at Hampton," Schooler says. "He shepherded the company through the challenges of a Great Recession and a global pandemic and cemented Hampton's reputation as a highly respected and community-minded member of the forest sector.
"On behalf of the Board and the Hampton family, I want to express our profound thanks to Steve for his leadership over the past 20 years. We are thrilled to welcome Randy to the executive team and look forward to this exciting new chapter for the company."
Hampton Lumber is a fourth-generation, family-owned company headquartered in Portland, Ore. Hampton operates 10 sawmills in Oregon, Washington and British Columbia. Hampton also manages a wholesale and export division and numerous reload and remanufacturing facilities throughout the U.S.
Every year, millions of workers get injured on the job, and a significant number of reported occupational injuries are hand related. But some of the best companies have managed to reduce hand injuries by 50, even 90 percent. How?
Brad Thorlakson, President and CEO of Tolko Industries, has announced that Pino Pucci, Vice President of Sales, Marketing and Logistics will assume a newly created interim role as Tolko's Chief Operating Officer. "This role has been created to support our succession planning process, as Pino will eventually succeed me as President & CEO," Thorlakson says. "Pino's proven leadership experience, significant focus on people and…
Article by Jessica Johnson, Senior Editor, Timber Processing September 2023 – Unlike my dear old boss Rich Donnell, I did not grow up in Nashville. When the Southern Forest Products Assn. announced the move from my beloved hometown of Atlanta, Ga. for its Forest Products Machinery & Equipment EXPO…
The monthly Timber Processing Industry Newsletter reaches over 4,000 mill owners and supervisors.
Timber Processing is delivered 10 times per year to subscribers who represent sawmill ownership, management and supervisory personnel and corporate executives. Subscriptions are FREE to qualified individuals.
Complete the online form so we can direct you to the appropriate Sales Representative.