Hampton Lumber Names Schillinger New CEO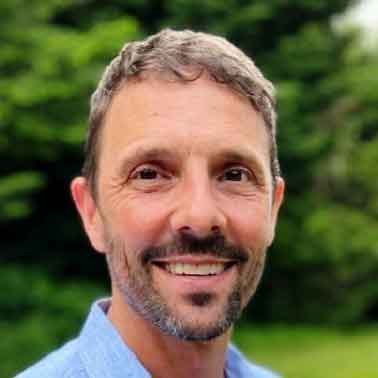 Hampton Lumber has announced that Randy Schillinger will join Hampton Lumber & Family Forests as its new CEO, effective June 26, 2023, taking over for Steve Zika who has served as CEO of Hampton since 2003 and announced his retirement earlier this year. Schillinger has over 25 years of experience in the Pacific Northwest wood products industry. He began his career with Weyerhaeuser in 1998 where he provided strategic planning and analysis before moving to their Trus Joist engineered wood products (EWP) division, where he worked on sales and operations planning and manufacturing. Randy joins Hampton from Pacific Woodtech Corp., where he most recently served as Chief Operating Officer.
Schillinger grew up in the forest sector and was raised in Washington's Cowlitz Valley, where Hampton has operated mills since 1999. He received his undergraduate degree from Washington State University and holds an MS in Forest Economics from Oregon State University and an MS in Agricultural Economics from the University of Illinois.
"Randy has demonstrated experience in the Pacific Northwest wood product industry and is well equipped to guide Hampton into the future," says Board Chairman, Eric Schooler. "He shares the Hampton family's commitment to continuous improvement, innovation, employee health and wellbeing, and community."
Zika will assist with the transition over the next couple of months before assuming a position as Vice Chairman of the Hampton Board.
"On behalf of the Board and the Hampton family, I want to express our profound thanks to Steve for his leadership over the past 20 years," adds Schooler. "We are thrilled to welcome Randy to the executive team and look forward to this exciting new chapter for the company."
As leading forklift manufacturer Combilift continues its 25 years in business celebrations with the launch of another new model truck, this time at Ligna, the international timber and woodworking show, held in Hanover. The new Combi-CB70E is a further addition to Combilift's ever growing range of electric models which offers powerful performance, extensive…
Housing starts across the U.S. increased in April 2.2% to 1.4 million according the U.S. Census Bureau and U.S. Department of Housing and Urban Development, New Residential Construction report released May 17. Notably, this is 22.3% lower than April 2022's 1.8 million. Single-family home construction increased 1.6% to its highest level so far in 2023. Starts of apartment…
The Timber Processing magazine team reports an active first half of the week for sawmill machinery exhibitors at the week-long Ligna international wood processing fair held in Hannover, Germany. Bandmills were not in short supply, including this EWD bandmill system in the middle of Sawmill Hall. Timber Processing magazines were practically flying off the shelf at the Timber Processing…
The monthly Timber Processing Industry Newsletter reaches over 4,000 mill owners and supervisors.
Timber Processing is delivered 10 times per year to subscribers who represent sawmill ownership, management and supervisory personnel and corporate executives. Subscriptions are FREE to qualified individuals.
Complete the online form so we can direct you to the appropriate Sales Representative.