Hampton Lumber Names Schillinger New CEO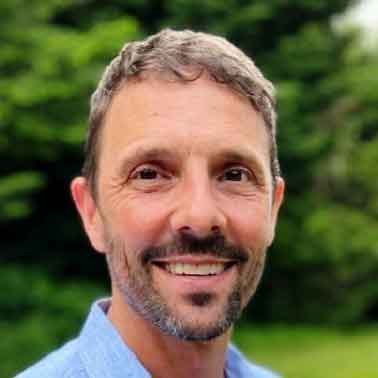 Hampton Lumber has announced that Randy Schillinger will join Hampton Lumber & Family Forests as its new CEO, effective June 26, 2023, taking over for Steve Zika who has served as CEO of Hampton since 2003 and announced his retirement earlier this year. Schillinger has over 25 years of experience in the Pacific Northwest wood products industry. He began his career with Weyerhaeuser in 1998 where he provided strategic planning and analysis before moving to their Trus Joist engineered wood products (EWP) division, where he worked on sales and operations planning and manufacturing. Randy joins Hampton from Pacific Woodtech Corp., where he most recently served as Chief Operating Officer.
Schillinger grew up in the forest sector and was raised in Washington's Cowlitz Valley, where Hampton has operated mills since 1999. He received his undergraduate degree from Washington State University and holds an MS in Forest Economics from Oregon State University and an MS in Agricultural Economics from the University of Illinois.
"Randy has demonstrated experience in the Pacific Northwest wood product industry and is well equipped to guide Hampton into the future," says Board Chairman, Eric Schooler. "He shares the Hampton family's commitment to continuous improvement, innovation, employee health and wellbeing, and community."
Zika will assist with the transition over the next couple of months before assuming a position as Vice Chairman of the Hampton Board.
"On behalf of the Board and the Hampton family, I want to express our profound thanks to Steve for his leadership over the past 20 years," adds Schooler. "We are thrilled to welcome Randy to the executive team and look forward to this exciting new chapter for the company."
Article by Dan Shell, Senior Editor, Timber Processing May 2023 – Some of my very first memories are playing around my grandmother's house located on a county road in Brushy Creek, Ala., which is a suburb of East Chapman, Ala. (that's a joke)…
Conifex Timber Inc. has announced that Andrew McLellan has been promoted to President and Chief Operating Officer. As President, McLellan will lead Conifex's business units and pursue value-added opportunities in fiber procurement, lumber manufacturing and marketing, green power generation, and other complementary businesses. Andrew retains responsibility for forest…
Binderholz Enfield LLC held a grand-opening in April to commemorate the official opening of its lumber production facility near Enfield in Halifax County, NC. Company, local community, and elected officials participated in the event alongside Binderholz's corporate leadership from Austria. The Enfield facility will produce southern yellow pine lumber used in residential and…
The monthly Timber Processing Industry Newsletter reaches over 4,000 mill owners and supervisors.
Timber Processing is delivered 10 times per year to subscribers who represent sawmill ownership, management and supervisory personnel and corporate executives. Subscriptions are FREE to qualified individuals.
Complete the online form so we can direct you to the appropriate Sales Representative.