GP's Fritz Mason Named TP Person of the Year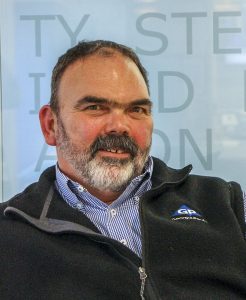 Timber Processing magazine has named Fritz Mason, president and general manager of Georgia-Pacific Lumber, as the 2020 Person of the Year. Mason is the 32nd annual recipient of the award, which has two primary criteria: leadership within one's company and leadership in industry-at-large. His career in the lumber industry, which began in the Northwest, is spanning into its fifth decade.
The magazine will feature Mason in the January/February 2020 issue, due out in early February. The official presentation of the award will take place during the Timber Processing & Energy Expo in Portland, Oregon, September 30 to October 2, 2020.
RELATED ARTICLES
Robert Jordan, IV Named Timber Processing Magazine 2021 Person Of The Year
THE ISSUES: Family Matters To Fritz Mason
TP&EE Portland Will Honor Red Emmerson
Corvallis, Ore.-based Lucidyne Technologies, which was purchased in 2020 by Microtec, is now named Microtec Corvallis as Microtec finalizes its branding integration plans. Last year, following its acquisitions of Finscan and Woodeye, Microtec rebranded Finscan as Microtec Espoo and Woodeye as…
U.S. softwood lumbermen are not as bullish about their lumber business situation as they were a year ago, but they're still upbeat and capital expenditure projects are in full force, according to Timber Processing's annual 2022 U.S. Sawmill Operations & Capital Expenditures Survey…
U.S. single-family housing starts in April dipped 7.3% from March to a seasonally adjusted rate of 1.1 million, but multi-family starts (five units or more) shot up 16.8% over March to 612,000, according to the U.S. Census Bureau and U.S. Dept. of Housing and Urban Development monthly new…
The monthly Timber Processing Industry Newsletter reaches over 4,000 mill owners and supervisors.
Timber Processing is delivered 10 times per year to subscribers who represent sawmill ownership, management and supervisory personnel and corporate executives. Subscriptions are FREE to qualified individuals.
Complete the online form so we can direct you to the appropriate Sales Representative.