Cascade Hardwoods Adds Microtec CT Log Scanning
Cascade Hardwoods recently invested in Microtec's CT X-ray log scanning and Logeye 900 Stereo Carriage scanners for the Chehalis, Wash. facility. The CT X-ray scanner utilizes computed tomography X-ray reconstruction to detect internal defects including knots, cracks, rot and bruising. This information is then passed to the Logeye 900 Stereo Carriage scanners where each segment will be recognized via fingerprint technology, optimized for best rotation and breakdown, then sawn to achieve the most value-added solution.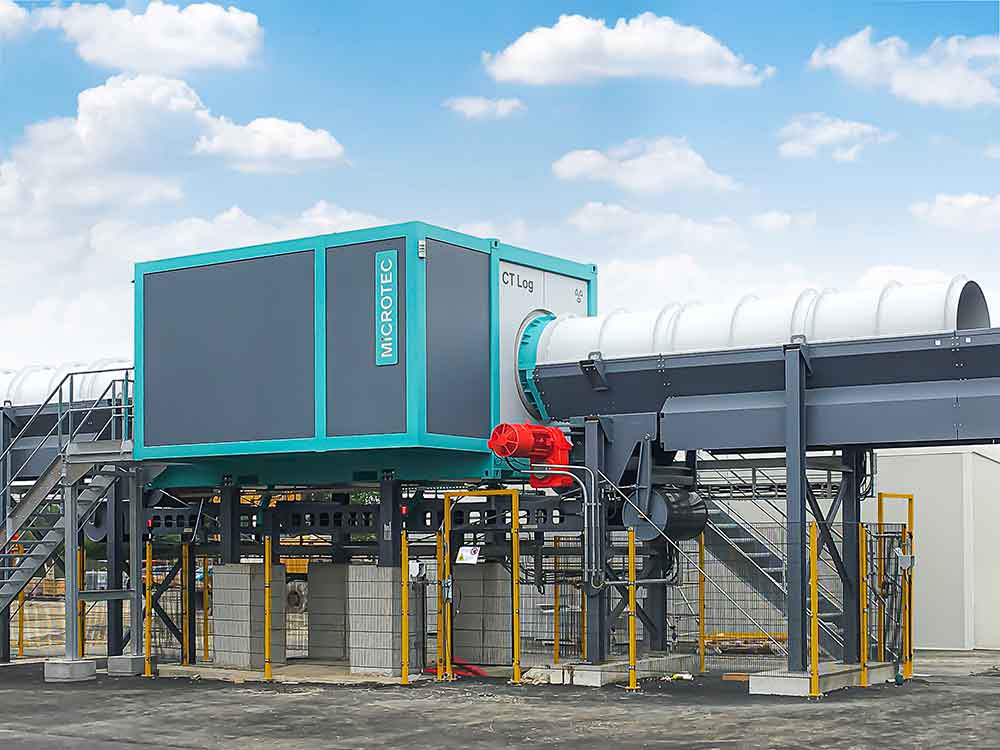 "Microtec is very excited to partner with Cascade Hardwoods on this project, as it showcases cutting-edge CT technology in combination with headrig sawing's flexible breakdown capabilities. Even smaller sawmills are able to justify and take advantage of the considerable advancements in Microtec's X-ray technology," comments Norvin Laudon, CT Application Specialist at Microtec.
RELATED ARTICLES
Microtec Announces Branding Strategy
Microtec Purchases Lucidyne Technologies
Evergreen Engineering announces the transition of its company leadership from President Gordon Yutzy to existing principals and partners, Justin Price and Danielle Daniels. Yutzy, who has served as president since 2009, will continue to serve as a principal and liaison for his longstanding clients as he prepares for…
U.S. housing starts increased 1.4% in December over November to a seasonally adjusted annual rate of 1.702 million, according to the U.S. Census Bureau and U.S. Dept. of Housing and Urban Development monthly new residential construction report. It's also 2.5% above December 2020…
U.S. Dept. of Commerce issued its final determination in the second administrative review of softwood lumber imports from Canada, and revealed a combined anti-subsidy and anti-dumping duty rate of 17.9%, confirming yet again that Canadian imports are unfairly subsidized and traded into the U.S. market, according to the U.S. Lumber Coalition…
The monthly Timber Processing Industry Newsletter reaches over 4,000 mill owners and supervisors.
Timber Processing is delivered 10 times per year to subscribers who represent sawmill ownership, management and supervisory personnel and corporate executives. Subscriptions are FREE to qualified individuals.
Complete the online form so we can direct you to the appropriate Sales Representative.