Article by Rich Donnell
Editor-in-Chief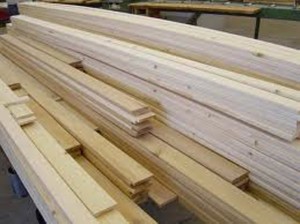 2018 has to go down as one of the more remarkable years in North America sawmill history. In fact, history was made with a record framing lumber composite price pushing toward $570 in early summer, followed by a record pricing decline from that point to $340 or so as this is written.
While the Fed juggles the interest rate and mortgage lenders ease their standards, U.S. housing starts should land in the range of 1.26 million for 2018, compared to 1.20 million in 2017. A body of forecasters remains optimistic for 2019, with the consensus that starts should flirt with 1.3 million.
Meanwhile, the sawmill companies have been busy trying to juggle their current production and their positioning for the future. As I write this, West Fraser announces it will permanently curtail third shift production at two BC sawmills, in continued reaction to the timber supply situation brought on by the mountain pine beetle infestation. Log supply challenges and log costs to go with declining lumber prices caused Canfor and Interfor to curtail BC production during the fourth quarter.
At the same time, Canfor buys Elliott Sawmilling in Estill, SC, resuming Canfor's trend of buying independent southern yellow pine operations, and West Fraser starts up its modernized sawmill in Opelika, Ala. And now we see some Canada-U.S. partnerships, more specifically Tolko Industries linking up with Hunt Forest Products in their new sawmill approaching startup in Urania, La., and Tolko teaming with Southeastern Timber Products at the longtime SYP mill in Ackerman, Miss. And even as I write this, word comes in that Canada's Western Forest Products is purchasing our friend Bob Lewis' Columbia Vista sawmill in Vancouver, Wash.
We've well-documented the Canadian influx into the Southern U.S. during the past decade, but the Canadian companies aren't receiving carte blanche. Georgia-Pacific just built and started up a sawmill in Talladega, Ala., the first of three new sawmills forthcoming within a year for GP. And Weyerhaeuser has quietly entered startup of its new sawmill in Dierks, Ark.
Michigan-based Biewer Lumber is already expanding the new sawmill it started up in 2017 in Newton, Miss. and probably will do more in the South. Angelina Forest Products, led by several former Temple-Inland managers, is building a new sawmill in Lufkin, Texas. But it's not all about the South. Hampton Affiliates has done considerable expansion at its Western U.S. operations in the past couple of  years, and Sierra Pacific Industries started up its massive sawmill in Shelton, Wash., which probably parallels the Jordan Lumber sawmill operation in Mt. Gilead, NC (which started up a new green end this year) as the two leading lumber production single site operations in the U.S.
So where do we go from here? If the recent Timber Processing & Energy Expo in Portland, Ore. was any indication, there are still a lot of sawmills purchasing a lot of equipment, if not for new mills, then for existing mills that have been pushed hard during the amazing run of the past several years.
What I've written here is only the tip of the iceberg with regard to the projects and transactions that transpired in 2018. None of that appears to be slowing down as we enter the new year, but the lumber price drop of the past few months could mean that "efficiency" joins "volume" as the sawmill buzzwords of 2019.