Georgia-Pacific Finishes Strong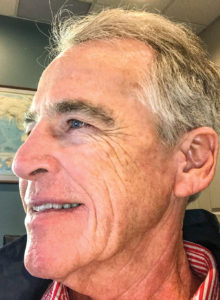 Article by Rich Donnell, Editor-In-Chief, Timber Processing March 2021
When the largest privately held company in the U.S., Koch Industries, purchased publicly-held Georgia-Pacific Corp. in 2005, the lumber leadership at GP who came to Koch with the deal soon found out that the Koch business philosophy brought long-term vision, profit reinvestment in operations and no limitations that typically govern a public company. Hello cash flow!
A series of acquisitions got the ball rolling, such as the purchase of lumber and plywood mills from International Paper and then the purchase of Temple-Inland Building Products from IP including five lumber facilities. Then it bought the RoyOMartin timbers mill in Alabama.
All of that activity turned out to be at a leisurely pace, compared to what happened next. GP decided to put the pedal to the metal and build three new southern yellow pine sawmills, and do it quickly.
This issue features the third of those three sawmills, at Albany, Ga., which was a true greenfield build. The first one to start up, at Talladega, Ala., was built on a GP plywood mill site that had been idled for 10 years, and number two at Warrenton, Ga. was at the site of GP's existing sawmill there dating back to the early 1970s.
Think about it. GP made the announcement in September 2017 that it was building the sawmill at Talladega. In 28 months it proceeded to construct three sawmills. When the dust had settled, including production upgrades at mills in Gurdon, Ark. and at Rome, Ga., GP had added more than a billion BF of lumber production capacity.
It's a great understatement to say that a lot had to come together to make this happen within the GP organization while forming partnerships with turnkey provider BID Group as well as the communities involved.
Should I add that these three mills came on during one of the most bizarre chapters in American lumber manufacturing history. Lumber markets and housing were meandering along and then signs of real activity sparked in early 2020, only to be smothered by the pandemic beginning early that spring. For a moment in time, the economy came to a screeching halt as everyone tried to figure out which segments should attempt to continue operating under the shadow of the virus. The building products industry emerged as one of them, and then housing rebounded and lumber pricing went up, and up, and up…
Indeed the Koch version of GP is more about vision, value and workforce culture than the old GP could afford to entertain. And it doesn't hurt to have an extra billion BF of production at the table when the cards fall your way.
The outpouring of support for Vaagen Fibre Canada's Midway, BC sawmill, upon the early January Vaagen family announcement of the mill's impending closure, was substantial, but apparently hasn't changed the disappointing outcome, at least for now. The Vaagen family, whose Vaagen Brothers Lumber headquarters and sawmill is in Colville, Wash., announced on…
Mercer International Inc. reported it has signed its first major mass timber project contract with a large consumer products retailer. The project, which is composed of cross-laminated timber panels, glue-laminated beams and connector elements, is expected to utilize four months of capacity at Mercer's Spokane, Wash. facility on a one-shift basis over the course of 2023…
U.S. housing starts brushed off a sluggish January and reached a seasonally adjusted rate of 1.45 million in February, up 9.8% over January. Single-family starts were 830,000, a percent above January, while multi-family (five units or more) were at 608,000, up a whopping 24% over January. The uptick in February broke a four-consecutive monthly decline for the combined starts…
The monthly Timber Processing Industry Newsletter reaches over 4,000 mill owners and supervisors.
Timber Processing is delivered 10 times per year to subscribers who represent sawmill ownership, management and supervisory personnel and corporate executives. Subscriptions are FREE to qualified individuals.
Complete the online form so we can direct you to the appropriate Sales Representative.