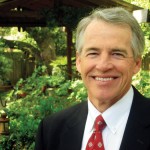 Story by Rich Donnell,
Editor-in-Chief
Austria's Klausner has created a buzz with its plans to build at least two, and probably three, giant southern pine sawmills. Each project calls for 700MMBF annual production capacity, meaning that each would be three times bigger than any other mill in the South. You have to believe that the 700MMBF figure is kind of a stars-totally-in-line scenario, don't you? I mean, really, 60 dry kilns at one site? Is that even possible, even with an attractive export market? Is there enough log supply in a 75-mile radius (or logger production capacity) to feed these mills?
Such questions have been posed at all of the planned Klausner locations. The South Carolina project, in particular, has drawn some interesting commentary during public hearings. I've read that the 18 SYP sawmills in South Carolina today produce at an annual capacity of 1.4 billion BF, meaning the addition of the Klausner sawmill would add half-again to the pine lumber production capacity of the state, and the mill would require more than 3 million tons of green logs.
South Carolina Chapter Assn. of Consulting Foresters supports the proposed sawmill facility and believes the forest resources of South Carolina can sustainably supply it while enhancing forest stewardship, and that Klausner will have every reason to pay forest landowners competitive prices for timber. "To disallow construction of a new sawtimber market would be a disservice to the forest landowners of South Carolina and the general public," the group states.
On the other hand, South Carolina Forestry Commission has some concerns. It say that Klausner originally was proposing a 350MMBF annual capacity mill requiring 1.5 million tons of sawlogs, and that a collaborative study indicated the area woodshed could support this desired wood supply.
However, SCFC believes the woodshed may not be able to support a doubling of the wood consumption as now proposed. "Additional study is needed on the impact of the declining inventory of small-diameter pine within the 75-mile radius woodshed," SCFC states, and such a study should examine not only the doubling of timber requirements for the proposed mill, but also figure in new demand from two Georgia-Pacific OSB plants, from existing sawmills that have been running at less than full capacity due to the poor economy but that could now increase production, and also take into consideration a decline in tree planting to "historically low levels over the past decade."
Mickey Scott, president of Collum's Lumber Products in Allendale, says that due to the magnitude of this mill, nobody can truly conceive of its impacts or demands on the resource and infrastructure of the surrounding area. Scott also notes that Klausner originally asked the forestry commission to look at the availability of 1.5 million tons of wood, not 3 million. "The obvious solution is to reduce the mill size by half to 350MMBF," Scott states. "This is the size they have been promoting over the past years."
Then again, Joey Ferguson, manager of the South Carolina region for Resource Management Service, the massive private timberland investment firm, says they welcome Klausner with open arms. "The timber resources are there and plentiful," he says. "Bringing Klausner to Orangeburg County will help to expand the economic engine that is the forest industry."
700MMBF, 3 million tons. Just trying to wrap my mind around it.