SDS Lumber, including its sawmill and plywood mill at Bingen, Wash., is part of an acquisition involving three purchasing entities.
Seattle-based Twin Creeks Timber, LLC, The 
Conservation Fund, and Carson, Wash.-based Wilkins, Kaiser & Olsen, Inc. (WKO) are acquiring SDS Lumber and Timber Companies. The transaction is expected to close in the fourth quarter of 2021.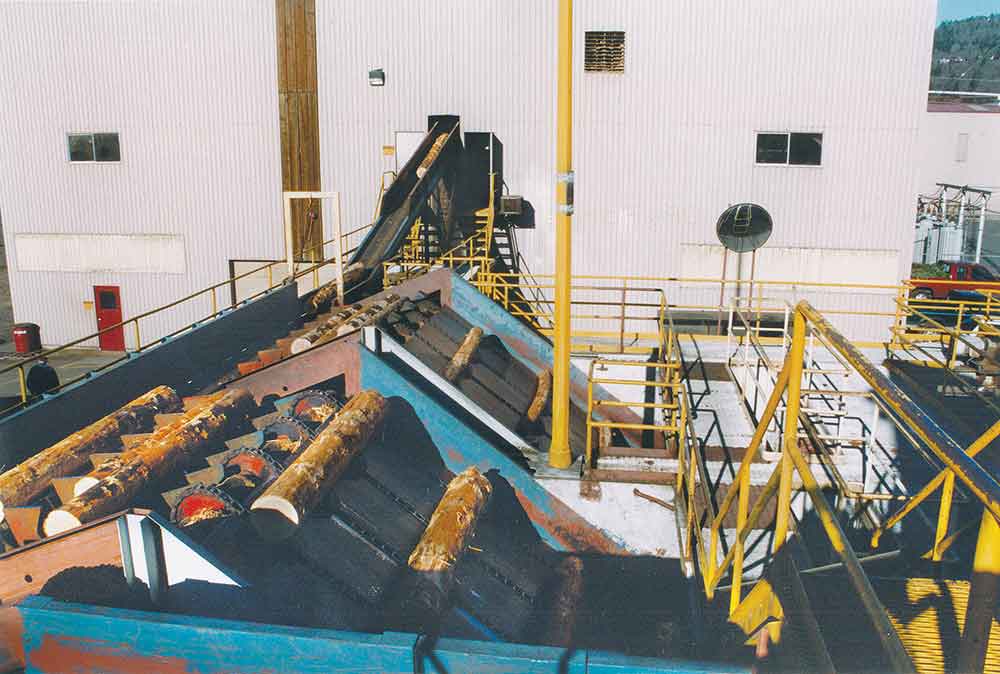 Included in the transaction are the lumber and plywood mills and associated assets in Bingen, and more than 96,000 acres of timberland with environmental and community importance near the Columbia River in Washington and Oregon.
SDS Lumber was established in 1946 by Wally and Bruce Stevenson and Frank Daubenspeck on the banks of the Columbia River in Bingen. They incrementally grew the business from one small green lumber mill by adding a plywood mill, a boiler with electricity generation, dry kilns, a whole log chipping mill and several versions 
of sawmill upgrades. Steady growth and reinvestment into the mill and the continual accumulation of timberlands 
made SDS Lumber a driving force and major employer in the Columbia Gorge community.
"We are pleased to reach an agreement with this group of organizations. Each of these entities brings deep 
expertise," comments Jeff Webber, president of SDS Lumber. "Under their ownership and leadership there will be ongoing positive economic and environmental 
impacts for Bingen, the Gorge and the entire Northwest." The SDS board went through a one-year process to evaluate a transition and sale of the company.
WKO will acquire and operate the Bingen mills and its related divisions under its newly formed subsidiary, Mt. Adams Forest Products.
WKO operates a modern sawmill and planer mill
with boiler and dry kilns, specializing in high quality kiln dried dimension lumber at Carson, and its affiliated company Mt. Hood Forest Products operates a Douglas fir dimension sawmill near Hood River, Ore. Between the two mills, production exceeds 300MMBF annually. WKO, Inc. started operations in Carson in 1962. Its affiliate Mt. Hood Forest Products came into the company in 2004.
"On behalf of our companies, I'd like to share how excited we are to acquire SDS Lumber," says Bill Wilkins, CEO of WKO. "We have deep roots in Washington and Oregon and know well the positive legacy of SDS. We look forward to welcoming employees into our organizations, 
and shaping the future of these facilities."
Green Diamond Resource Co., manager and investor in Silver Creek Capital Management's Twin Creeks Timber, LLC, will acquire and manage the majority of the timberland as working forests to support the local economy while upholding their long-standing practice of forest stewardship.
The Conservation Fund will acquire a portion of the SDS properties and manage the conservation easement process and community engagement to ensure that lands with the highest natural, climate and community values are 
conserved.
The Z-Trak2 family ushers in a new era of 5GigE 3D profile sensors for high-speed, in-line real-time lumber measurement and inspection. Offering 2,000 points per profile, all Z-Trak2 models are factory calibrated and offered with either blue or red eye safe lasers to suit various surface properties and operating environments. All sensors are housed in IP67 enclosures for harsh environments and come bundled with Teledyne's Sherlock 8 —a point-and-click, rapid application development software package…
The monthly Timber Processing Industry Newsletter reaches over 4,000 mill owners and supervisors.
Timber Processing is delivered 10 times per year to subscribers who represent sawmill ownership, management and supervisory personnel and corporate executives. Subscriptions are FREE to qualified individuals.
Complete the online form so we can direct you to the appropriate Sales Representative.