West Fraser Buying New SYP Sawmill
West Fraser Timber Co. Ltd. has entered into an agreement to acquire the Angelina Forest Products (AFP) southern yellow pine sawmill in Lufkin, Tex. for $300 million (U.S.). The new sawmill began construction in 2018, commenced operations in late 2019 and is expected to progress toward full production capacity of more than 300MMBF annually over the next three to four years.
West Fraser states the acquisition is another important step in its continued expansion of its U.S. lumber operations.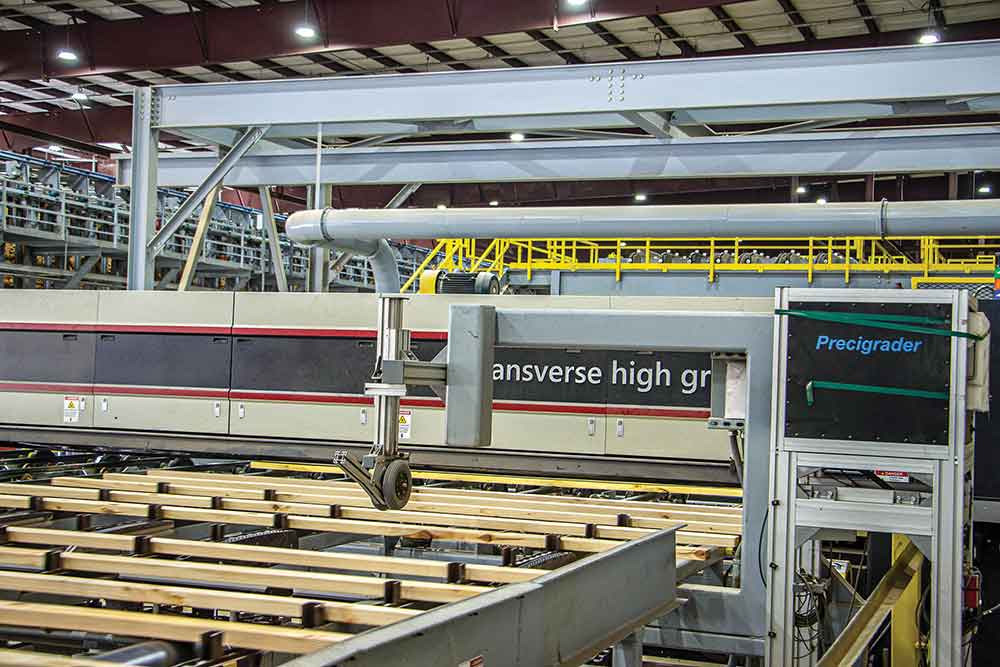 "The new, highly efficient facility is expected to be a top quartile mill that will integrate with and support our existing east Texas lumber and OSB business," West Fraser stated in a release. "Anticipated to be among the lowest cost operations in the company's lumber mill portfolio, the Lufkin mill is strategically located near low-cost and abundant fiber as well as large and growing end-markets."
Upon completion of the transaction, West Fraser will have combined Canadian and U.S. lumber production capacity of 7 billion BF, with U.S. capacity of SYP lumber representing 50% of the company's capacity.
"With this acquisition we will be able to quickly capitalize on a fully-invested and high-quality manufacturing facility," comments West Fraser President and CEO Ray Ferris. "This includes a trained labor force and the local community and logistics infrastructure to support the mill's supply chain, distribution and outlet for residuals. Further, we are able to immediately reap the cash flow benefits of our investment while significantly reducing the associated risks of greenfield construction, execution and startup."
West Fraser intends to finance the acquisition with cash on hand. Annual synergies of $13 million are anticipated to be achieved within two years with minimal capital requirements. These synergies are expected to be realized through continued capacity utilization improvement, implementation of best practices and the coordinated transportation, logistics and procurement benefits derived from West Fraser's distribution scale and existing production facilities in the region.
The Angelina mill was the cover story of the July 2021 issue of Timber Processing. The mill features a Fulghum crane, Valon Kone ring debarker, MDI metal detector, Timber Automation log merchandiser, USNR primary log breakdown and profiling line, MoCo stacker, USNR dry kilns, and a mostly supplied USNR planer mill including transverse high grader, and strapping systems from Signode.
Mid-South served as the project engineer while the AFP team was project manager. PCE Constructors was the largest construction contractor on site.
The ownership structure of AFP was composed of local businessmen and landowners.
RELATED ARTICLES
West Fraser Purchases Norbord For $3 Billion
Scenic Skamani Lodge at the Columbia River Gorge hosted the Western Wood Products Assn. annual meeting and also the board meeting of the Softwood Lumber Board during May 24-26…
The monthly Timber Processing Industry Newsletter reaches over 4,000 mill owners and supervisors.
Timber Processing is delivered 10 times per year to subscribers who represent sawmill ownership, management and supervisory personnel and corporate executives. Subscriptions are FREE to qualified individuals.
Complete the online form so we can direct you to the appropriate Sales Representative.