Timber Processing Combs The Ligna Fair Aisles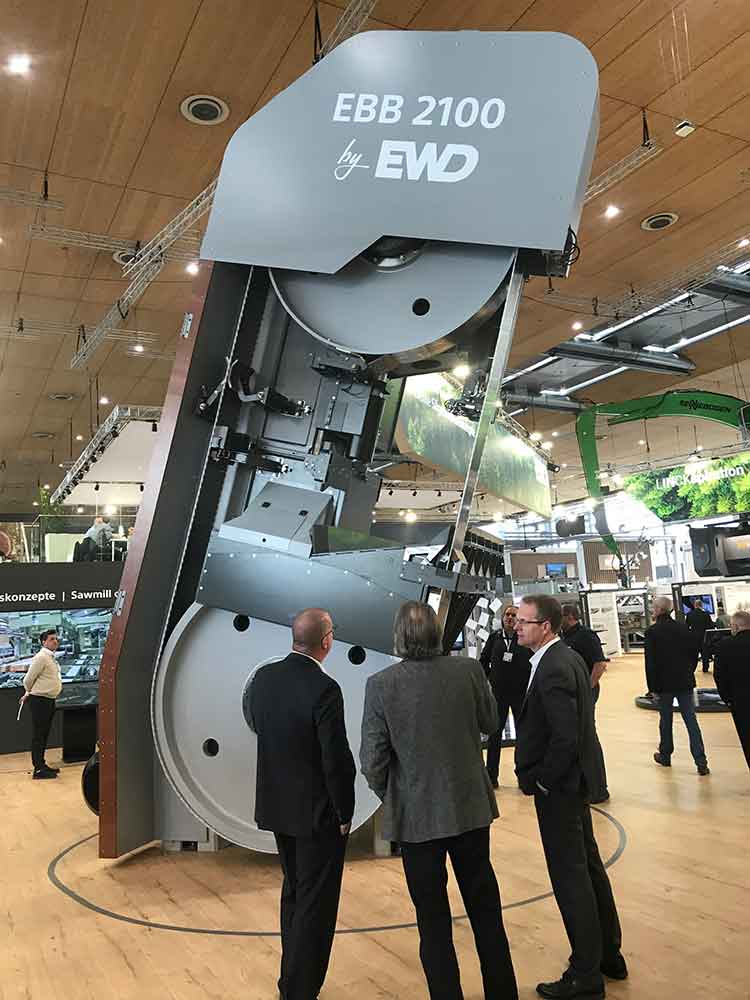 The Timber Processing magazine team reports an active first half of the week for sawmill machinery exhibitors at the week-long Ligna international wood processing fair held in Hannover, Germany.
Bandmills were not in short supply, including this EWD bandmill system in the middle of Sawmill Hall. Timber Processing magazines were practically flying off the shelf at the Timber Processing exhibit, as the magazine is obviously well recognized abroad and adding new international readers daily.
"If anything we should have brought more personnel to work the show," comments Editor-in-Chief Rich Donnell. "The miles are adding up on our feet."
Several representatives from North American sawmill producers have been combing the aisles.
Terry Brown and the Lumber Quality Institute will again offer two lumber quality-related workshops in Salem, Ore. for the sawmill industry in November 2023. The Lumber Quality and Process Control Workshop will be held November 6-7, and the Lumber Quality Leadership Workshop will be held November 8-9…
In a significant development for the local community, BID Group has collaborated with the Dept. of Labor and Apprenticeship Carolina to launch a groundbreaking apprenticeship program in its Fabrication Shop. The program provides valuable opportunities for aspiring professionals in the manufacturing sector…
The monthly Timber Processing Industry Newsletter reaches over 4,000 mill owners and supervisors.
Timber Processing is delivered 10 times per year to subscribers who represent sawmill ownership, management and supervisory personnel and corporate executives. Subscriptions are FREE to qualified individuals.
Complete the online form so we can direct you to the appropriate Sales Representative.