The Portland Show Keeps On Keepin' On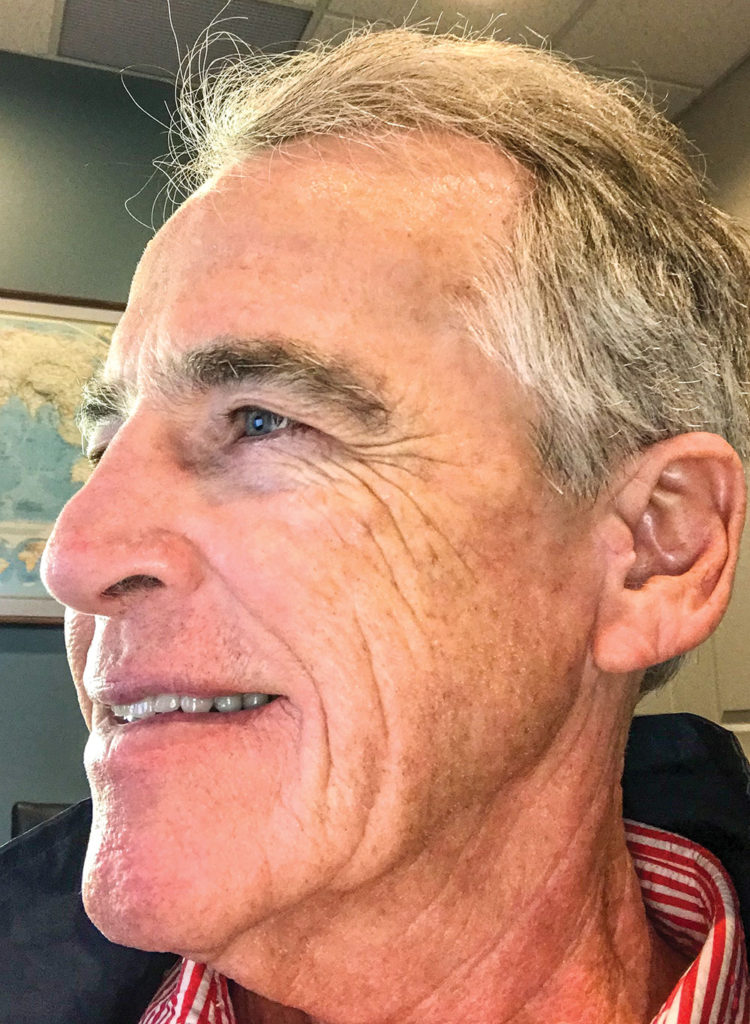 The conclusion of the SFPA Expo held in Nashville in August can only mean one thing. It's time to move on to the next major sawmill machinery show: the Timber Processing & Energy Expo (TP&EE) to be held September 25-27, 2024 at the Portland Exposition Center in Portland, Ore.
Our affiliate, Hatton-Brown Expositions, produces the event, while Timber Processing serves as the primary media host. If you'll recall the 2022 version of TP&EE, more than 110 wood producer companies, representing several hundred mill operations, sent their personnel; in fact, more than 1,200 (non-exhibitor) attendees from 35 states and 15 countries registered for the event. They combed the aisles of 170 exhibitor companies, who were represented by more than 900 exhibitor personnel.
The 2024 TP&EE will be the sixth one that we have produced, starting in 2012, and keeping in mind we had to skip 2020 due to the pandemic. We started it in 2012 frankly at the request of many exhibitor companies who felt that the previous long-running Portland show had veered off track and its downtown location was too congested. That's why we moved it out of downtown and to the Portland Expo Center.
Given all of the negative developments in downtown Portland in the past couple of years, it's probably a good thing we did. It's no secret that homeless people are an "issue" in Portland, and they were visible in small numbers near my hotel during the last show. But from the Expo Center itself, I saw nary a homeless person. Then again, I can look from our parking lot here in Montgomery, Ala. and see three homeless people right now asking for money on the interstate ramp. It's a bigger problem than Portland's alone.
The issue with the Portland show, going way back, is that the city has a liberal mindset and our show has a conservative one. I remember years ago when the environmentalists shut down the interstate leading into downtown. I remember when environmentalists picketed outside the old Portland show. I also remember years ago when downtown Portland was flooded with tramps.
Obviously, we still believe there's a need for a sawmill show in the Northwest. We've looked at some other sites as suggested by a few people, but either they weren't large enough, the move-in logistics were too cramped, or their location was too far off the beaten path.
So we've stayed in Portland. The reason the Portland show has always been in Portland is because it's the most reasonable location to be accessed by the region's sawmillers. That hasn't changed.
What has changed of course is the downsizing of the Northwest sawmill industry. I always chuckle when somebody at the show is surprised that there aren't as many people at the show as there used to be. I always reply well there's 80% less sawmill industry than there used to be, thanks to the northern spotted owl and other environmental encroachments.
But the industry is still significant in the Northwest. Most recently Canfor announced it is building a new sawmill in British Columbia. Earlier this year Sierra Pacific Industries announced it is building the largest sawmill production operation in the U.S. (if not the world) at Eugene (about two hours south of Portland), replacing its existing sawmilling facilities there. And Oregon-based Roseburg announced a massive investment program for several of its panel facilities in Oregon—not sawmills, but significant nonetheless.
WWPA is now seeking nominations for its 2024 Master Lumberman honors, to be presented at the WWPA Annual Meeting, April 15, 2024. Master Lumberman is the industry's highest career achievement recognition for lumber manufacturing and quality control employees working in Western sawmills…
The monthly Timber Processing Industry Newsletter reaches over 4,000 mill owners and supervisors.
Timber Processing is delivered 10 times per year to subscribers who represent sawmill ownership, management and supervisory personnel and corporate executives. Subscriptions are FREE to qualified individuals.
Complete the online form so we can direct you to the appropriate Sales Representative.