Our Industry Is On A Mission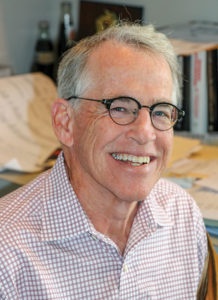 Article by Rich Donnell, Editor-in-Chief, Timber Processing April 2020
If you're looking for optimism during the coronavirus crisis, you might turn to page 54. It's the same "coming events" listing page that runs in every issue. That's the point: The page lists the names, locations and dates of events as if they will actually be held (when, as I write this, we're all wondering when there will ever be another event held).
Our own event (produced by Hatton-Brown Expositions) is in that listing – the Timber Processing & Energy Expo scheduled for September 30 to October 2 at the Portland Exposition Center in Portland, Oregon. As of now, the Portland Expo has cancelled its events into May due to bans imposed by the area government and health authorities. We're hoping that the coronavirus will have waned and it will be all systems go by late September if not sooner. Wishful thinking? Maybe. But there's nothing wrong with a little bit of optimism (especially after consuming endless hours of media negativity).
If you're still looking for some optimism, look no farther than your own backyard. I'm talking about the forest products industry. Obviously the industry has always been an essential driver of the greater economy. But now the word "essential" has taken on even more importance. Now it's essential, as in on a mission. Initially, the determination of "essential critical infrastructure" by the U.S. Homeland Department of Security for wood products was somewhat vague, but new language specifies "workers who support sawmills and the manufacture and distribution of fiber and forest products…"
It also specifies "workers performing housing construction related activities to ensure additional units can be made available to combat the nation's existing housing supply shortage" and "workers who support the supply chain of building materials from production through application/installation, including cabinetry, fixtures, doors, cement, hardware, plumbing, electrical, heating/cooling, refrigeration, appliances, paint/coatings, and employees who provide services that enable repair materials and equipment for essential functions."
After all, if the building products industry and its supply chain and transportation infrastructure in our country becomes bottled up, then we just wither away. And more simply, it makes people feel good these days to see a load of lumber heading down the highway.
As to the production of that lumber, there's news items in this issue that addresses how some of the sawmill companies have reacted to the virus. Even before COVID-19, most sawmills throughout the country practiced "health and safety" to the zenith. This existing health and safety mindset has allowed a fairly seamless integration of the stringent anti-virus safety measures now required in sawmills. While safety culture has taken on an expanded meaning, it's still the well-being of employees, suppliers and customers which is at stake.
Preservationist groups and timber industry interests have filed lawsuits against the U.S. Fish & Wildlife Service over developments concerning critical habitat acreage…
Cleereman Industries and Cleereman Controls recently installed a new Cleereman LP-42 linear carriage with Cleereman optimized carriage controls and a…
Neiman Begins Upgrade Program At Gilchrist – Neiman Enterprises is upgrading operations as it restarts the Gilchrist Forest Products sawmill in Gilchrist, Ore. that Neiman…
The monthly Timber Processing Industry Newsletter reaches over 4,000 mill owners and supervisors.
Timber Processing is delivered 10 times per year to subscribers who represent sawmill ownership, management and supervisory personnel and corporate executives. Subscriptions are FREE to qualified individuals.
Complete the online form so we can direct you to the appropriate Sales Representative.