New From MDI: TWA5000-X Transverse Scanner Metal Detector
MDI has done it again and broken the boundaries of what even they thought was possible. Enter: the TWA5000-X Transverse Scanner metal detector. This system is capable of scanning up to 24 ft. boards in a transverse orientation and it effectively accommodates the most efficient means to run the maximum board feet of dimensional lumber per hour. This state of the art behemoth is part of the TWA5000-X line and touts the same technology that provides more consistent targeting of contaminants and better interference rejections due to environmental noise and product effect.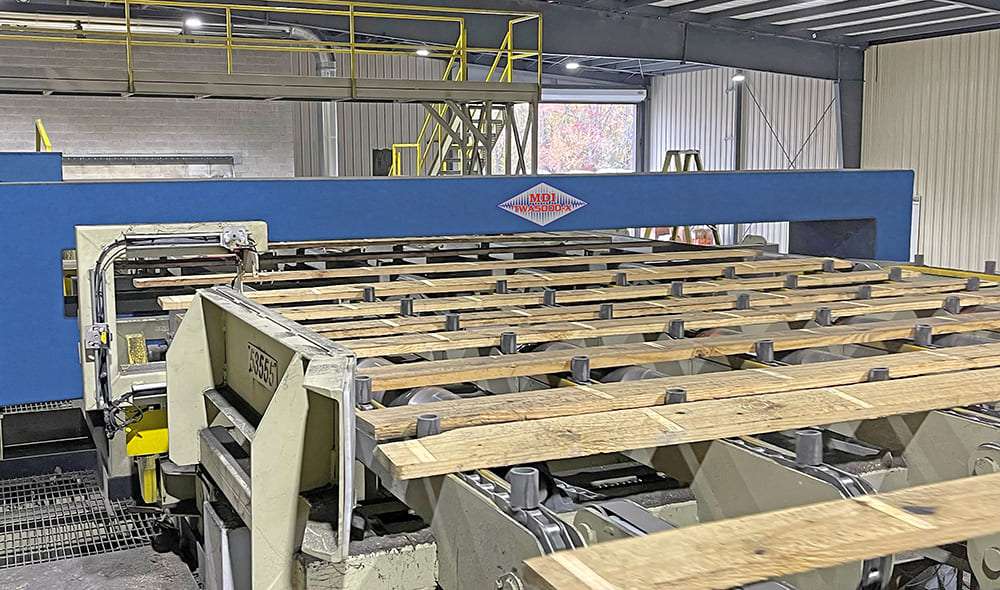 Now standard equipment in all of the TWA5000-X systems is our highly successful MDI View-Link remote diagnostic module. The View-Link allows MDI to remotely connect to your MDI metal detector to monitor, diagnose, and calibrate your system—optimizing your metal detector for maximum sensitivity and stability per your unique environment. It's as close as one could get to having an MDI service technician available on site whenever needed.
This unit, as with all MDI Metal Detectors, comes standard with a three-year warranty and a three-year View-Link remote service package. In addition, MDI offers unlimited lifetime telephone technical support for all our products at no additional charge.
Visit www.mdiblue.com
Vida Purchases Swedish SawmillVIDA AB plans to acquire a 50MMBF sawmill from Ingarp Träskydd for 50 million SEK ($6 million CAD). The sawmill has the potential for expansion to 100MMBF. The acquisition marks a continued investment in the area around Vida's sawmills in...
The monthly Timber Processing Industry Newsletter reaches over 4,000 mill owners and supervisors.
Timber Processing is delivered 10 times per year to subscribers who represent sawmill ownership, management and supervisory personnel and corporate executives. Subscriptions are FREE to qualified individuals.
Complete the online form so we can direct you to the appropriate Sales Representative.