Lights, Camera Nashville!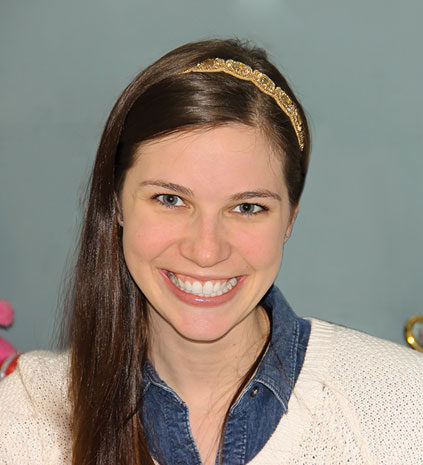 Unlike my dear old boss Rich Donnell, I did not grow up in Nashville. When the Southern Forest Products Assn. announced the move from my beloved hometown of Atlanta, Ga. for its Forest Products Machinery & Equipment EXPO I was less than enthusiastic about hitting "Nashvegas" in August. But I get it. Atlanta is not a highly walkable city anymore and the Georgia World Congress Center could definitely use a coat of paint. Not everyone loves being outside surrounded by bricks in 200° summer weather because they have memories of Centennial Olympic Park as a kid. I get it. Still, forever, I love Atlanta.
See, going to college in the South means I had been on many a 21st birthday trip to Nashville, and most recently more than a few Bachelorette weekends as well. And my memories of the city are…fuzzy. There was "woo-ing" and "Roll Tide-ing" and generally loud screaming with girlfriends celebrating these milestones. The memories are no less happy than young me splashing in the fountain, and more so older me desperately looking for Advil at 7 a.m.
Ignoring that little sideline of thought—Nashville is a wonderful destination and I was pleasantly surprised by the facilities at Music City Center in 2023. Comparatively, delightful Atlanta is a little dirtier and dingier. But I don't think you came here to read a review of the wonderful Haleigh Martin, whose musical stylings delighted me and TP Online Editor Jacqlyn Kirkland on our first night. She didn't hold a candle to the industry's own duo of Joey Nelson and Brad Michael with JoeScan or the "other" Nelsons with Nelson Bros. Engineering. Their musical stylings really added an extra pop to the EXPO floor.
One of the highlights of every show for me is catching up with all my industry friends, hugging the likes of Hunt FP's Paul Williams and former TP Person of the Year Tommy Battle of Georgia's Battle Lumber Co. Plus, the regular lineup of machinery and technology suppliers, guys like Travis McDonald at BID Group and Jesse Vigil with MDI. Another sidenote, if you want to talk baseball, Jesse is your man.
After a bit of an industry family reunion at the welcome reception, Timber Processing joined forces with the guys at Valutec to host one heck of a party in honor of our 2023 Persons of the Year, Chris and Jason Brochu (image below, with TP Senior Editor Jessica Johnson). The popcorn machine drew a casual crowd as the brothers Brochu climbed on stage, said a quick thank you and encouraged everyone to enjoy Nashville, just as they planned to do that evening.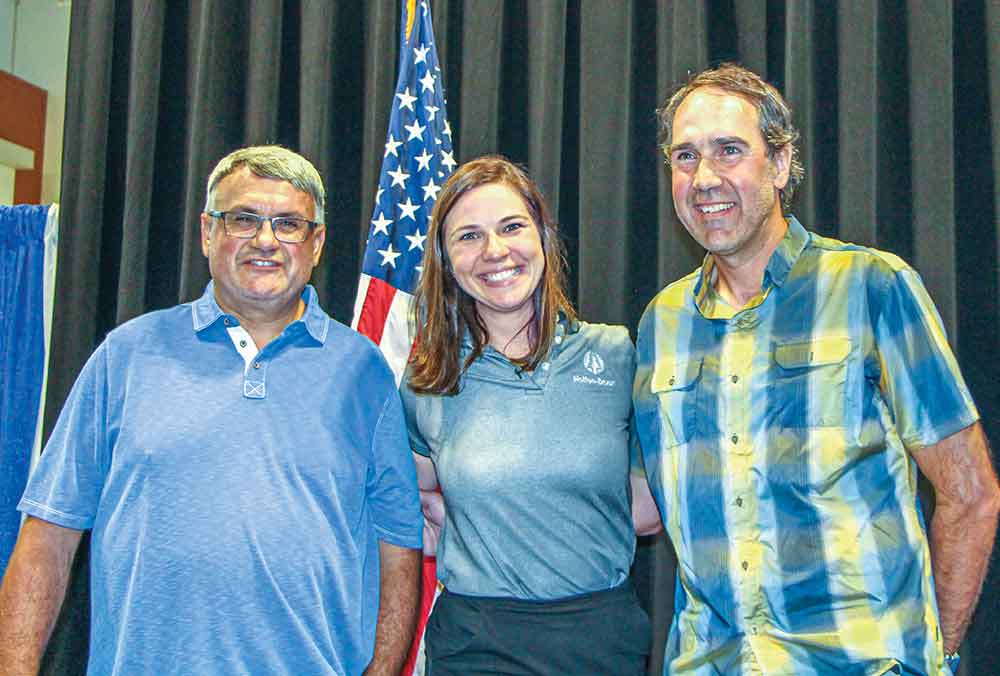 EXPO provided plenty of opportunities to learn and explore all the new machinery and technologies in place or coming soon, but in between those conversations, Nashville provided the backdrop for lots and lots of fun. It was a breath of fresh air and a welcomed change from, dare-I-say-it, Atlanta. Woo, indeed.
Every year, millions of workers get injured on the job, and a significant number of reported occupational injuries are hand related. But some of the best companies have managed to reduce hand injuries by 50, even 90 percent. How?
The monthly Timber Processing Industry Newsletter reaches over 4,000 mill owners and supervisors.
Timber Processing is delivered 10 times per year to subscribers who represent sawmill ownership, management and supervisory personnel and corporate executives. Subscriptions are FREE to qualified individuals.
Complete the online form so we can direct you to the appropriate Sales Representative.