Jonathan E. Martin, an industrial engineer who led the transformation of his family's small sawmill operation into a multi-facility producer of OSB and plywood, all the while growing the company's timberland portfolio into one of the largest privately held in the U.S., and doing this with a strong Christian message, died Friday, September 20 in Alexandria, La. He was 70.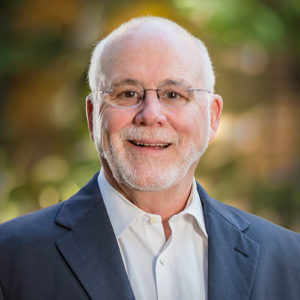 Martin, who was chairman of Martin Sustainable Resources, was always known throughout the wood products industry as a builder of plants, but his and the company's philanthropic givings through the Martin Foundation stretched even further to social outreach, educational and cultural causes. Since 1993, under his leadership, the Martin Foundation funded hundreds of scholarships and millions of dollars to help various charities.
Martin directed nearly $1 billion worth of mill projects since he started with the family business in 1971, including the construction of three OSB plants and a softwood plywood mill, as well numerous sawmill upgrade projects. The company also continued to grow its timberland ownership, approaching 600,000 acres.
His first cousin, President and CEO Roy O. Martin III, commented: "Jonathan was a pillar in the Alexandria region and the state of Louisiana. His powerful love of Christ shaped and directed his life. Stewardship of his God-given assets for the benefit of others, and his respect for everyone was foremost on his mind. His commitment to his family, Calvary Baptist Church and his business while striving to maintain honesty and integrity in all his actions was evident to everyone he encountered. We will miss him, but I know that his legacy will live on in the hundreds of lives he has touched so deeply and will endure through the family business that is approaching its 100th anniversary. A tall tree has fallen in our forest products industry."
Under Martin's leadership, the Martin family of companies received the Louisiana Lantern Award, which recognizes help in building the state's economy, and was voted the Best Overall Business by the Central Louisiana Chamber of Commerce. Martin received the Ernst & Young Entrepreneur of The Year award for the Gulf Coast region, and served as President of the Hardwood Manufacturers Assn., and as Chairman of APA—The Engineered Wood Assn.