JoeScan To Debut New Scan Heads
The sawmill scanning experts at JoeScan will soon bring the proven simplicity of their JS-50 scan head to more parts of the sawmill.
"Mills love how our latest JS-50 WX model performs on their edgers and trimmers," says JoeScan president Joey Nelson. "It's a robust, reliable platform that is very easy to use. So we've been working hard to develop next-gen scanners for more machine centers."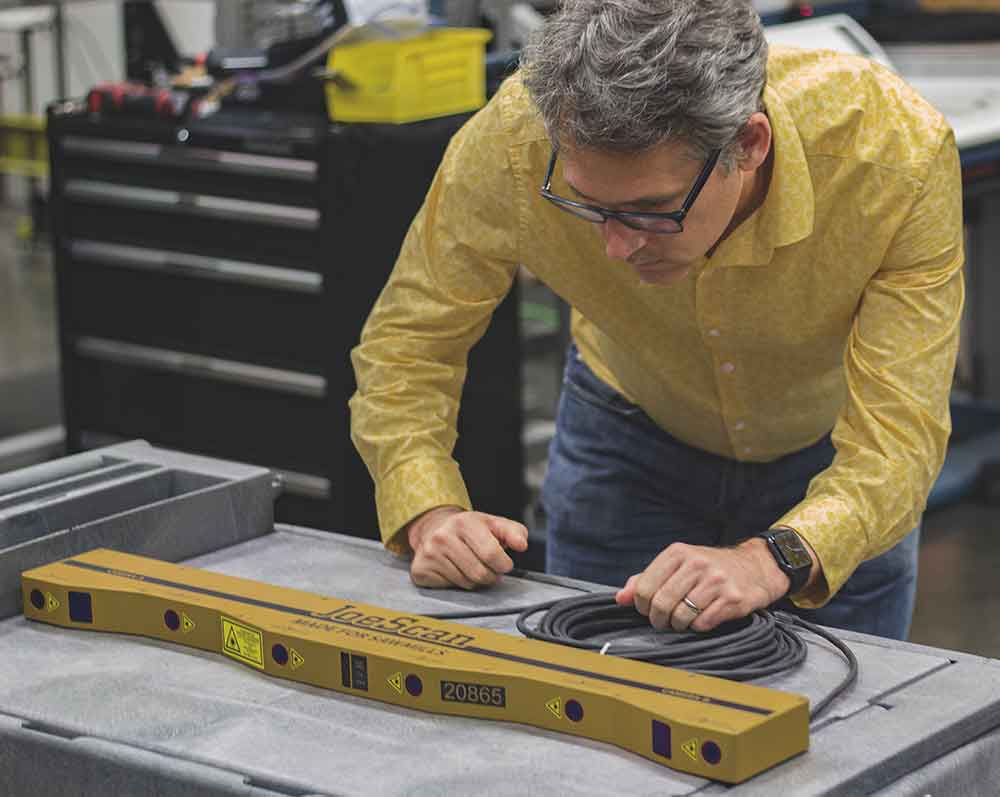 JoeScan will debut several new scanners at the Timber Processing & Energy Expo trade show in Portland, Ore. to be held September 28, 29 and 30 at the Portland Expo Center. Registration for the three-day show is free for mill personnel.
The Z-Trak2 family ushers in a new era of 5GigE 3D profile sensors for high-speed, in-line real-time lumber measurement and inspection. Offering 2,000 points per profile, all Z-Trak2 models are factory calibrated and offered with either blue or red eye safe lasers to suit various surface properties and operating environments. All sensors are housed in IP67 enclosures for harsh environments and come bundled with Teledyne's Sherlock 8 —a point-and-click, rapid application development software package…
Article by Rich Donnell, Editor-in-Chief, Timber Processing July 2022 – Do you want to get confused? Let's go to Diboll, Texas. Here you'll find the Georgia-Pacific sawmill, which is our cover story this issue as written by Senior Editor Jessica Johnson…
Officials with D.R. Johnson Lumber report the company's Prairie City, Ore. sawmill was back up and running the second week in July. Prairie Wood Products, a division of D.R. Johnson Lumber Co., had been idled since 2009 due to economic downturn pressures…
The monthly Timber Processing Industry Newsletter reaches over 4,000 mill owners and supervisors.
Timber Processing is delivered 10 times per year to subscribers who represent sawmill ownership, management and supervisory personnel and corporate executives. Subscriptions are FREE to qualified individuals.
Complete the online form so we can direct you to the appropriate Sales Representative.