JoeScan To Debut New Scan Heads
The sawmill scanning experts at JoeScan will soon bring the proven simplicity of their JS-50 scan head to more parts of the sawmill.
"Mills love how our latest JS-50 WX model performs on their edgers and trimmers," says JoeScan president Joey Nelson. "It's a robust, reliable platform that is very easy to use. So we've been working hard to develop next-gen scanners for more machine centers."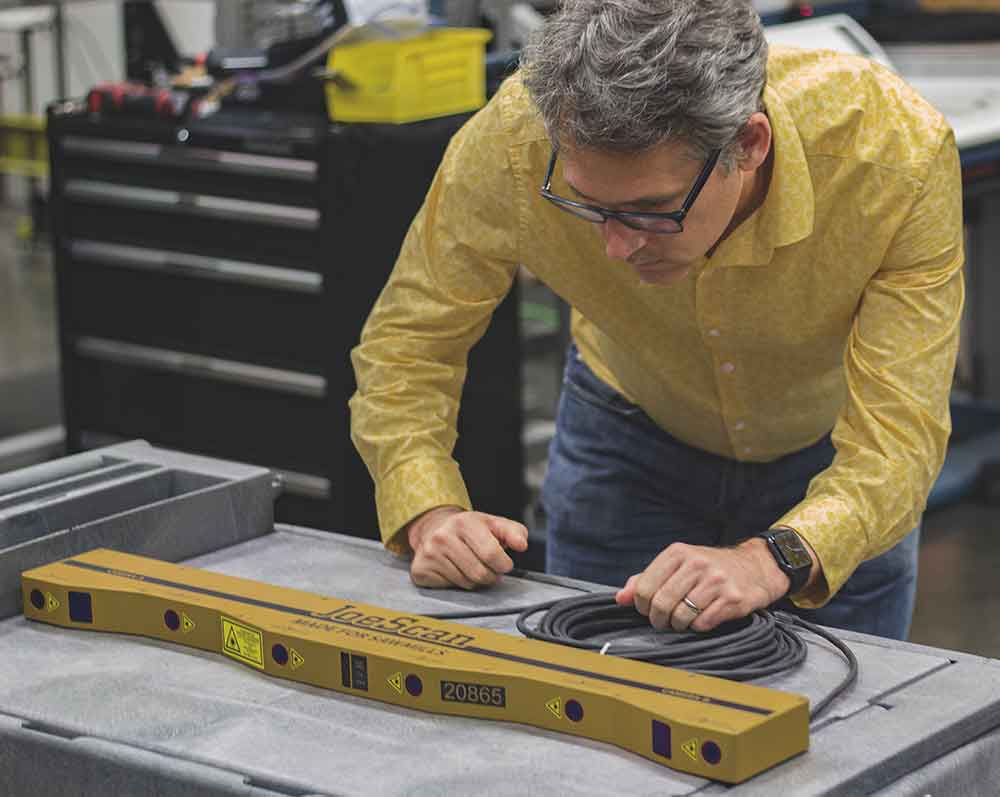 JoeScan will debut several new scanners at the Timber Processing & Energy Expo trade show in Portland, Ore. to be held September 28, 29 and 30 at the Portland Expo Center. Registration for the three-day show is free for mill personnel.
Hampton Lumber & Family Forests is pleased to announce the creation of a Hampton Lumber Scholarship endowment for Tillamook Bay Community College (TBCC). The endowment will provide scholarships for students in TBCC's forestry and manufacturing and industrial technology (MIT) programs…
USNR has announced the order of a complete sawmilling system to the Chilean company Foraction Chile. This highly advanced production line is designed to process radiata pine and will be installed at a greenfield site in the Los Rios region, about 800 km south of Santiago…
KDS Windsor, Lumber Drying Technologies, (KDS) and The New York Blower Co. (NYB) have recently announced they are expanding manufacturing operations in Philadelphia, Miss. This joint venture is one of many investments in growth the past few years…
The monthly Timber Processing Industry Newsletter reaches over 4,000 mill owners and supervisors.
Timber Processing is delivered 10 times per year to subscribers who represent sawmill ownership, management and supervisory personnel and corporate executives. Subscriptions are FREE to qualified individuals.
Complete the online form so we can direct you to the appropriate Sales Representative.