GP Donates $100,000 To Volunteer Fire Department In Corrigan, Texas
The Corrigan Volunteer Fire Department, which has close to 25 active volunteers and answered more than 150 emergency calls in 2022, has kicked off a capital campaign to build a new fire station, which will cost $400,000. In support of this campaign, and in recognition of the three major facilities Georgia-Pacific operates (and the 1,000 people employed) in Polk County, Texas, the company has donated $100,000 to the effort.
The land for the new facility was donated by a local family, and the project will be completed in stages. The first stage involves building the shell of the facility so trucks can operate there immediately. The second stage will build out the living quarters and kitchen, and the third will finalize the parking lot and second story. The Corrigan Volunteer Fire Department also plans to allow local schools and community organizations to have access to the facility for functions and fundraisers.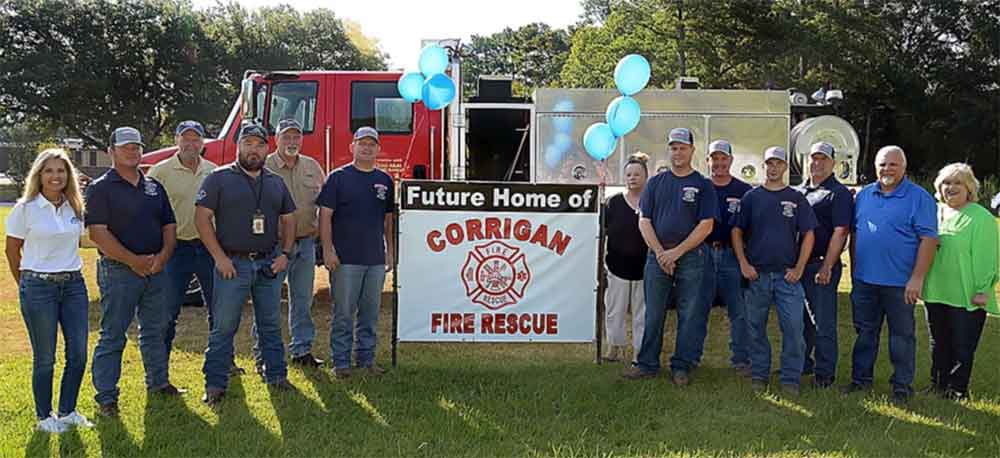 "Fire poses one of the biggest threats in the community and to any wood products business," says Lester Knight, Georgia-Pacific's Corrigan plywood plant manager. "It has been dry, and we do face wildfires in this area. When it comes to supporting this community, I cannot think of a better opportunity to give back than to support the Corrigan Volunteer Fire Department. These volunteers leave their families, wake up in the middle of the night, and put their safety at risk to protect us. The new facility will help them in these efforts."
Georgia-Pacific launched its Bucket Brigade program in 2006 to help support local fire departments, awarding more than $3 million to first responders.
Every year, millions of workers get injured on the job, and a significant number of reported occupational injuries are hand related. But some of the best companies have managed to reduce hand injuries by 50, even 90 percent. How?
Brad Thorlakson, President and CEO of Tolko Industries, has announced that Pino Pucci, Vice President of Sales, Marketing and Logistics will assume a newly created interim role as Tolko's Chief Operating Officer. "This role has been created to support our succession planning process, as Pino will eventually succeed me as President & CEO," Thorlakson says. "Pino's proven leadership experience, significant focus on people and…
Article by Jessica Johnson, Senior Editor, Timber Processing September 2023 – Unlike my dear old boss Rich Donnell, I did not grow up in Nashville. When the Southern Forest Products Assn. announced the move from my beloved hometown of Atlanta, Ga. for its Forest Products Machinery & Equipment EXPO…
The monthly Timber Processing Industry Newsletter reaches over 4,000 mill owners and supervisors.
Timber Processing is delivered 10 times per year to subscribers who represent sawmill ownership, management and supervisory personnel and corporate executives. Subscriptions are FREE to qualified individuals.
Complete the online form so we can direct you to the appropriate Sales Representative.