Good Times Don't Last Long Sometimes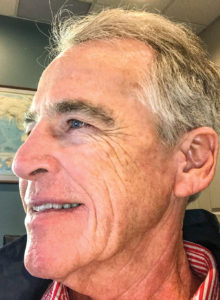 Article by Rich Donnell, Editor-in-Chief, Timber Processing June 2021
Never—for as long as we've been conducting an annual Sawmill Operations & Capital Expenditure Survey—have softwood lumbermen and hardwood lumbermen in the U.S. expressed at the same time as much optimism for the immediate future, with about 92% of the softwood lumbermen and 88% of the hardwood lumbermen forecasting good-to-excellent business for the remainder of this year and into 2022.
This issue contains the reports on the results of our survey, with the softwood lumber article starting on page 16 and the hardwood lumber story beginning on page 42. Those articles obviously separate out the results for the two lumber segments. But it's also interesting to combine the results and gain a quick snapshot of the U.S. lumber industry as a whole.
The survey was e-mailed to the lumbermen several times during April. The respondents— mostly owners, presidents, general managers and plant managers—represent about 300 individual sawmills. About 35% of those mills produce mostly 2 in. lumber, 30% produce 1 in. boards, and 12% are heavier to timbers.
About 38% of the mills have allocated at least $1 million toward capital expenditure for 2021-2022. They were given 45 areas in the mill to check off as to where the money is going. Here's the top 10:
—Maintenance
—Log yard handling
—Lumber handling forklifts
—Dry kilns and controls
—Downstream sawing (gangs-edgers-trimmers)
—Debarkers
—Filing room equipment
—Planer mill sorting and stacking
—Metal detectors
—Dust control
The results of the granddaddy question of them all: 46% forecast their lumber business situation as excellent for 2021-2022 and 46% forecast it as good.
That's no surprise, given the tsunami of record lumber prices, which has been driven by several factors, supply-demand obviously at the heart of it along with some supply chain logistics, but more specifically a supply that has yet to catch up with demand dating back a year ago to the pandemic, as home repair surprisingly boomed to the degree it did, and then new housing took off and continues to rise, partially brought on by that demographic of young professionals who had too much student debt to enter the market, until now, and a flux of oldtimers deciding to build second homes or sell their existing ones and build a new one, and now perhaps multi-housing finding some momentum, all of this leaving sawmills to wrestle with their production capabilities, while wrestling with their labor pool, and now staring straight into another 20% potential leap in new housing—if you're thinking 2 million starts.
Still, especially given the "new" federal government, as some comments in our survey bear out, lumbermen may be uneasy not knowing how soft the softening of these unprecedented lumber prices and demand will be once it comes, how quickly it might come, and how much government interference or some strange occurrence will be entangled with it.
RELATED ARTICLES
Survey Says: Lumbermen Are Feeling The COVID-19 Pinch
The Westervelt Co. recently announced a change of leadership in the wood products business. Mark Richardson has been promoted to Vice President and General Manager, Wood Products, effective January 1, 2023. He will be promoted into the role currently held by Joe Patton, who recently announced his retirement after a 24 plus year career with the company…
The monthly Timber Processing Industry Newsletter reaches over 4,000 mill owners and supervisors.
Timber Processing is delivered 10 times per year to subscribers who represent sawmill ownership, management and supervisory personnel and corporate executives. Subscriptions are FREE to qualified individuals.
Complete the online form so we can direct you to the appropriate Sales Representative.