Conifex Announces McLellan As President, COO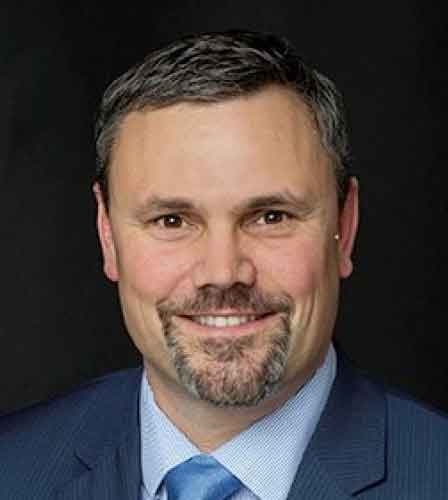 Conifex Timber Inc. has announced that Andrew McLellan has been promoted to President and Chief Operating Officer.
As President, McLellan will lead Conifex's business units and pursue value-added opportunities in fiber procurement, lumber manufacturing and marketing, green power generation, and other complementary businesses. Andrew retains responsibility for forest sustainability, safety, and environmental compliance, and will continue to report to Ken Shields, Chairman and CEO.
McLellan has over 25 years of experience in various leadership roles within Canada and internationally in a variety of industries including energy, oil and gas, manufacturing, and forestry. Prior to joining Conifex in 2016, he served as Vice-President and Co-Founder of a successful engineering and project management consulting firm focused on developing clean and renewable energy projects.
McLellan is a Registered Professional Forester, member of the Forest Professionals BC having begun his forestry career in Prince George, BC in 1997 with Northwood Pulp and Timber which was later acquired by Canfor Corp. in 1999.
Ken Shields comments, "Conifex is becoming recognized as a leader in the forest products sector in northeastern British Columbia, and it continues to be my privilege to help build and work with our team of dedicated professionals, led by Andrew and recently appointed Chief Financial Officer Trevor Pruden."
Hampton Lumber has announced that Randy Schillinger will join Hampton Lumber & Family Forests as its new CEO, effective June 26, 2023, taking over for Steve Zika who has served as CEO of Hampton since 2003 and announced his retirement earlier this year. Schillinger has over 25 years of experience in the Pacific Northwest wood products industry. He began his career with…
As leading forklift manufacturer Combilift continues its 25 years in business celebrations with the launch of another new model truck, this time at Ligna, the international timber and woodworking show, held in Hanover. The new Combi-CB70E is a further addition to Combilift's ever growing range of electric models which offers powerful performance, extensive…
Housing starts across the U.S. increased in April 2.2% to 1.4 million according the U.S. Census Bureau and U.S. Department of Housing and Urban Development, New Residential Construction report released May 17. Notably, this is 22.3% lower than April 2022's 1.8 million. Single-family home construction increased 1.6% to its highest level so far in 2023. Starts of apartment…
The monthly Timber Processing Industry Newsletter reaches over 4,000 mill owners and supervisors.
Timber Processing is delivered 10 times per year to subscribers who represent sawmill ownership, management and supervisory personnel and corporate executives. Subscriptions are FREE to qualified individuals.
Complete the online form so we can direct you to the appropriate Sales Representative.