Canfor DeRidder Has Log Cranes In Place
Fulghum Industries, Inc. reports the commission of two recently installed 170 ft. 45-ton log cranes for Canfor. The cranes will be feeding the new $160 million sawmill at DeRidder, La.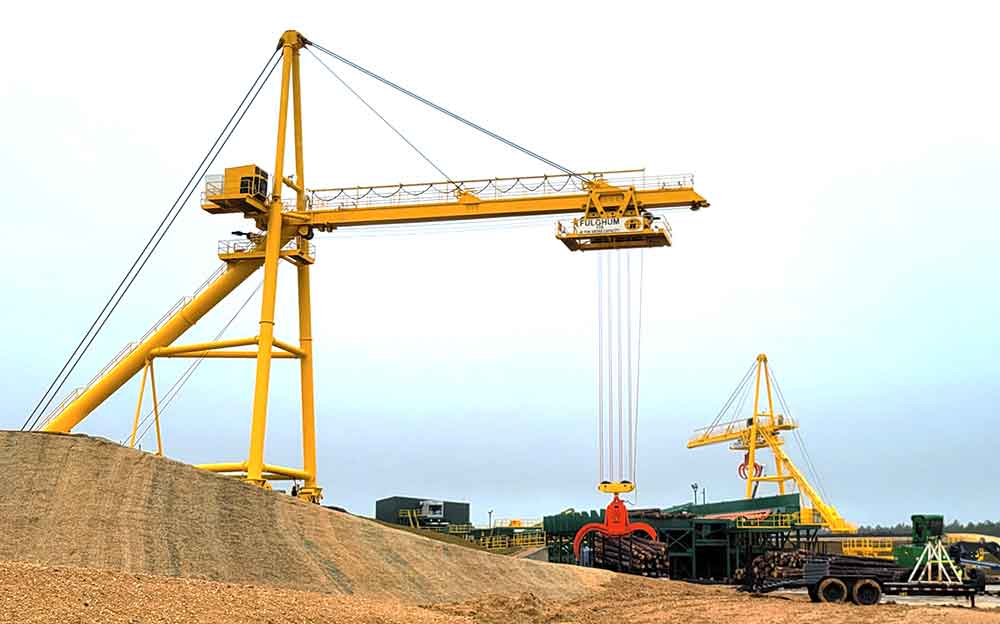 The log cranes were commissioned and certified for operation on January 31.
Every year, millions of workers get injured on the job, and a significant number of reported occupational injuries are hand related. But some of the best companies have managed to reduce hand injuries by 50, even 90 percent. How?
Brad Thorlakson, President and CEO of Tolko Industries, has announced that Pino Pucci, Vice President of Sales, Marketing and Logistics will assume a newly created interim role as Tolko's Chief Operating Officer. "This role has been created to support our succession planning process, as Pino will eventually succeed me as President & CEO," Thorlakson says. "Pino's proven leadership experience, significant focus on people and…
The monthly Timber Processing Industry Newsletter reaches over 4,000 mill owners and supervisors.
Timber Processing is delivered 10 times per year to subscribers who represent sawmill ownership, management and supervisory personnel and corporate executives. Subscriptions are FREE to qualified individuals.
Complete the online form so we can direct you to the appropriate Sales Representative.