Alabama Wildlife Federation, The Westervelt Co. Unveil "Westervelt Forest"
Representatives of the Alabama Wildlife Federation (AWF) and The Westervelt Co. unveiled "Westervelt Forest" with a ribbon cutting on December 6. The seventy-acre working forest and wildlife demonstration area, located at AWF State Headquarters in Millbrook, Ala., will be viewable to the 50,000 plus annual visitors to AWF's State Headquarters and Alabama Nature Center facility.
A former family farm and forest, AWF acquired the property in 2019 with the help of The Westervelt Co. and other donors who value good land stewardship. The shared goal for the property is rehabilitation of the forest and wildlife habitat, documenting the rehabilitation story, and utilizing the property for educational programs for landowners, natural resource professionals, students, and the general public. To date, non-native invasive grasses and trees have been treated and longleaf pine, loblolly pine, and hardwood trees have been planted. Prescribed burning, establishing native warm season grass and wildflower habitat, and timber stand improvement practices in existing pine and mixed pine-hardwood stands are planned for 2023.
"Westervelt Forest is a unique location and opportunity to share exactly what AWF's Land Stewardship Biologists have been doing for the last 20 years to assist private landowners across Alabama. We help them identify and put-into-practice forest and wildlife management activities that give rise to quality wildlife habitat, productive forests that yield products people use every day, scenic beauty, and clean water. We look forward to sharing Westervelt Forest with youth and school groups that visit our Alabama Nature Center facility, with landowners looking to learn more about practices they can employ on their properties, and helping advance the skills and knowledge of natural resource professionals," comments Tim L. Gothard, AWF Executive Director.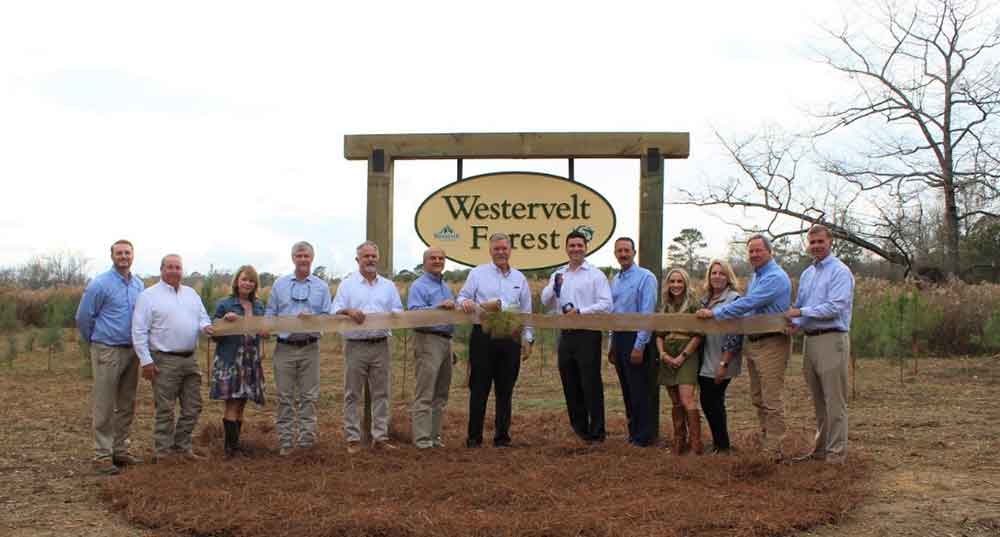 "The Westervelt Company is both excited and proud to partner with AWF to make Westervelt Forest a reality. After hearing about this opportunity, it was clear to me that this project represents exactly what The Westervelt Company is all about," adds Brian Luoma, President & CEO, The Westervelt Co.
Softwood lumber is one of the three largest construction input cost reductions year-over-year from December 2021 to December 2022, according to a recent ConstructionDive market report. Citing Producer Price Index data from December 2022, the report noted that overall…
The Red Rock Biofuels project in southern Oregon appears headed for foreclosure according to notices published in the Lake County Examiner newspaper in late December after the company failed to make principal and interest payments on some $300 million in debt. The notice set a February 4 payment…
Opticom Technologies, a leader in industrial video monitoring solutions, is celebrating 50 years in business. The company, founded in 1973, has evolved to continue offering innovative products as video monitoring technology has advanced. "It's unique for a video monitoring company to have 50 years of history under its belt," comments Opticom Global…
The monthly Timber Processing Industry Newsletter reaches over 4,000 mill owners and supervisors.
Timber Processing is delivered 10 times per year to subscribers who represent sawmill ownership, management and supervisory personnel and corporate executives. Subscriptions are FREE to qualified individuals.
Complete the online form so we can direct you to the appropriate Sales Representative.