Article by Rich Donnell
Editor-in-Chief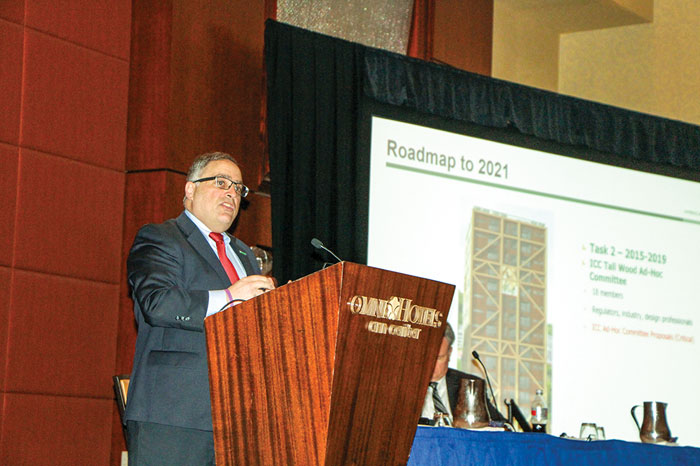 As written up on page six of this issue, the recent Panel & Engineered Lumber International Conference & Expo in Atlanta included in its extensive agenda several talks on mass timber construction, including one on cross-laminated timber, another on mass plywood panel and another on adhesives used for such products.
Much has been written about the two existing CLT production plants in the Northwest, and the mass plywood panel plant that recently started up in Oregon, but representatives with IB X-LAM gave excellent talks in Atlanta on the development of a southern yellow pine CLT and glulam facility in Dothan, Ala. In fact, the equipment is shipping in as we speak and startup should happen in the fall. In other words, CLT comes to the South. The operation is looking to procure kiln dried southern pine lumber from facilities willing to dry it down below the normal construction lumber moisture content—down to the 12% range. Any takers?
And CLT is coming to the Northeast, too. As the conference was going on, word came in that SmartLam, the first U.S. manufacturer of CLT at its plant in Montana, is expanding its operations to the East Coast where it plans to open a manufacturing facility in Maine.
SmartLam received $3 million from The Maine Technology Institute to assist with this expansion. The total cost of the project will be $23.5 million. Site selection for the facility is in process. The decision to expand to the East Coast comes just several months after the company announced its plan to open another facility in Columbia Falls, Mont.
Then we heard yet another announcement of more CLT coming to Maine. LignaCLT Maine announced it will open a CLT and glulam facility at the Millinocket mill site owned by Our Katahdin. This will encompass a facility comprising up to 300,000 sq. ft. on a 35-acre parcel. It's expected to be operational within 12 months.
The news comes 10 years after the announcement to permanently close the Millinocket paper mill. Our Katahdin, an organization focused on community and economic development in the region, had purchased the Millinocket mill site in January 2017.
And don't think new mass timber production plant announcements are exclusive to the U.S. these days. Hello Australia.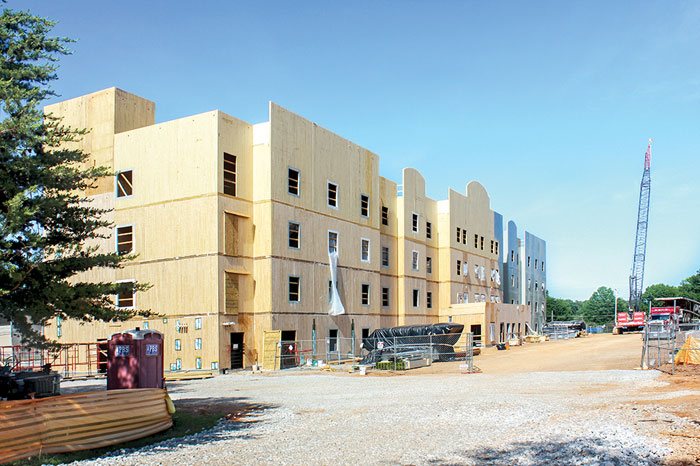 Hermal Group is building a $190 million hardwood sawmill and hardwood CLT complex in Burnie in northwest Tasmania, Australia. It will be called Tasmanian Amalgamated Renewable Timbers.
The Hermal Group is a private family group run by the Goldschlager family in Melbourne, Australia. For three years the Hermal Group has invested in research and development on developing methods to use plantation hardwood timbers, specifically the species eucalyptus nitens, as a kiln dried lumber in value-added products manufacturing such as CLT.
E.Nitens is a predominant plantation species in Tasmania due to it being able to attain a higher fiber content in a short period of time. Currently there is a substantial amount of holdings across the state of 15-to-25-year-old plantation timbers.
It will be interesting to see how CLT and mass timber moves forward, and if it does so in volume, what will be the impact on traditional lumber manufacturer markets?