Sponsored Content: Ultra Air Systems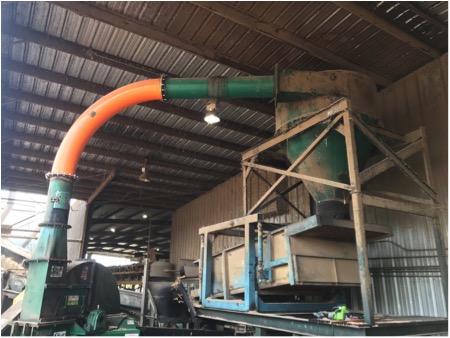 A perennial high wear area in lumber mills and recyclers is discharge piping from chippers and hogs. Standard ductwork elbows wear out quickly, and fabricated wear back style elbows are expensive and still provide inadequate wear life. The Ultra 600 Induction Formed Pipe Bend is a long wearing, cost effective solution for this application. Offered by Ultra AiR Systems, LLC, of Franklin, TN, these units offer an internal surface hardness of 600 Brinnell, providing unparalleled abrasion resistance.
See our website at www.ultraairsystems.com, and for more details contact [email protected]
Montana-based F.H. Stoltze Land and Lumber Co. is teaming up with a group of partners to form Stoltze Timber Systems, Inc., which plans to build a cross-laminated timber (CLT) facility adjacent the F.H. Stoltze sawmill near Columbia…
The monthly Timber Processing Industry Newsletter reaches over 4,000 mill owners and supervisors.
Timber Processing is delivered 10 times per year to subscribers who represent sawmill ownership, management and supervisory personnel and corporate executives.
Complete the online form so we can direct you to the appropriate Sales Representative.