September 2019
COVER STORY – LaSalle Lumber Comes On Strong –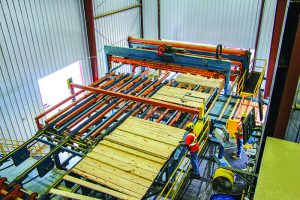 Hot on the heels of the great migration of Canadian corporations coming down and buying southern independent sawmills, two companies did things a little differently.
Hunt Forest Products, a well-established player in the Louisiana forest products industry, and Tolko Industries, an equally renowned player in the Canadian forest products landscape, joined forces and created LaSalle Lumber Co., a 200MMBF southern yellow pine (SYP) sawmill in Urania.
Hunt is the operational arm of LaSalle Lumber Co. and is responsible for procurement and daily mill operation. Tolko is responsible for sales and marketing.
Article by Jessica Johnson, Senior Associate Editor, Timber Processing