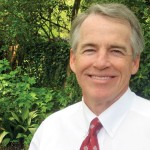 Story by Rich Donnell,
Editor-in-Chief
If you're questioning whether the sawmill machinery industry has gone global, simply turn to page 22 for the beginning of our Ligna preview section and you'll quickly arrive at the conclusion that it has indeed. "Ligna" is the massive wood industry machinery fair held every other year in Hannover, Germany. It will be held this year, May 6-10. Around1,700 exhibitors—more than half from outside of Germany—will participate, representing 50 countries. More than 90,000 visitors will show up from 90 countries.
The show emphasizes everything from forestry to lumber to panels to wood energy to finished wood products. Massive display halls each focus on one of these themes and are filled with machinery exhibits, some of which are quite huge and have spared no expense.
For many years, I traveled to Ligna on behalf of Panel World magazine, which is an affiliate of Timber Processing. Panel World has long covered the international structural and non-structural wood products industries, including plywood, OSB, particleboard, MDF, engineered wood products and decorative veneer. Our exhibit at this year's Ligna will once again spotlight Panel World. But it will also highlight Timber Processing magazine, thus the Ligna preview section in this issue.
Actually, we first added Timber Processing to our display at the 2011 Ligna when we decided to go international with the magazine, basically following the very successful formula we used with Panel World. Our commitment to international coverage has deepened since then. And many international equipment manufacturers have bought in.
In the Ligna preview section you'll read about the likes of Dieffenbacher, Dynalyse, Esterer, Heinola, Hildebrand, Holtec, Limab, Linck, Logosol, Mebor, Microtec, RemaSawco, Söderhamn Eriksson, Springer, Üstunkarli, Valutec, Vollmer, Wassmer and WoodEye. All of these international companies are bringing their sawmill technologies to Ligna. The reason these particular companies are in this section is that they are exhibiting at Ligna and also advertising in this issue of Timber Processing.
I'm sure you recognize the names of some of these companies, especially the ones who've done considerable work in North America and who have manufacturing and office facilities in North America. But you'll also notice in the Ligna preview the names of companies that are headquartered in North America and taking their technologies to Ligna—Comact, JoeScan, Metriguard, TS Manufacturing, USNR, Wagner Electronics. Again, these companies are not only exhibiting at Ligna but also advertising in this issue.
Preview sections like this provide a neat glimpse into the sawmill technologies and systems that have emerged from as far away as Izmir, Turkey to as close to home as Vancouver, Washington. Read through it. I guarantee you'll be enlightened.